Posts: 1521
Joined: Tue Apr 14, 2009 2:05 pm
Location: Johnny Madert ---- St. Michaels, MD
Yeh, I know ... dumb fsh raised in a cement trough... but they was fish !!
36 degrees and no gloves, so I fished fast for aggressive fish. Then had to crank up the heater in the car. Two bows and two gills in 10 minutes.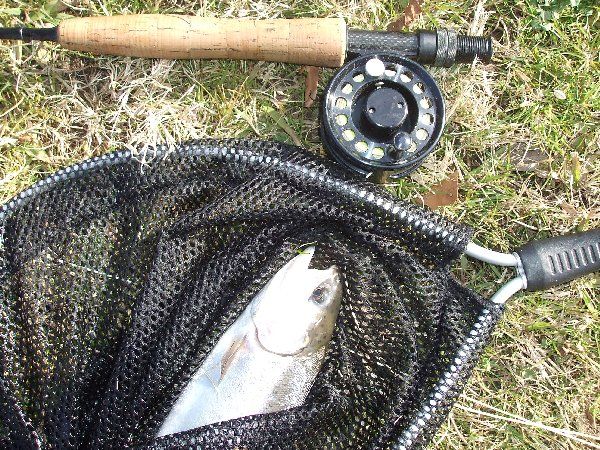 ---
Nice John. Going up b/f show for Steelhead.
---
Great John...good start to a new year!
expelled by el Compressor
Emerson
---
---
Return to Freshwater Fly Fishing
Who is online
Users browsing this forum: No registered users and 3 guests