Posts: 1521
Joined: Tue Apr 14, 2009 2:05 pm
Location: Johnny Madert ---- St. Michaels, MD
Only one fish this morning. Botched 3 others. A two-thread fly. Red body and black head, 3 coats of Sally Hansen's. I did see 2 carp side by side. They had to be 15-16 lbs. I walked up on them in the shallows and spooked 'em. Surprised they were in such skinny water this late in the season.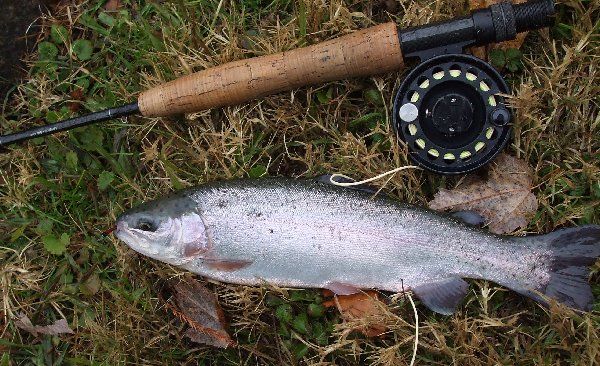 ---
---
Yea...
expelled by el Compressor
Emerson
---
Return to Freshwater Fly Fishing
Who is online
Users browsing this forum: No registered users and 1 guest