Posts: 1521
Joined: Tue Apr 14, 2009 2:05 pm
Location: Johnny Madert ---- St. Michaels, MD
Found a way to access the Fall rainbow stocking again. Caught 7 and lost 7. Dull hook point and left my sharpener in vehicle. I was not gonna walk that far to get it. Wet & Dry (black) sandpaper (400 grit) epoxied to a popsicle stick. You can even dress up the point on a chemically sharpened hook.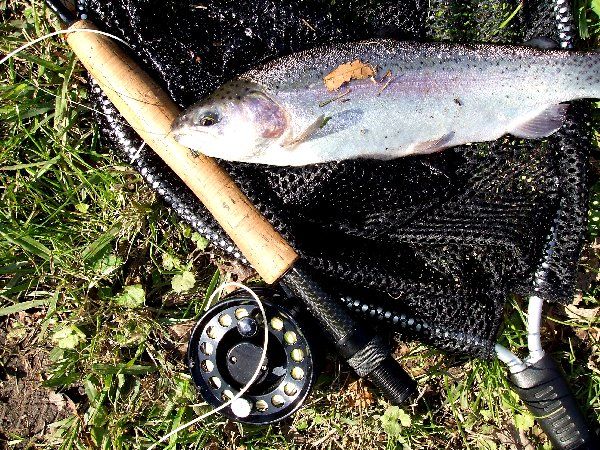 ---
Good job LJMMMLB!
expelled by el Compressor
Emerson
---
Return to Freshwater Fly Fishing
Who is online
Users browsing this forum: No registered users and 1 guest