Posts: 1521
Joined: Tue Apr 14, 2009 2:05 pm
Location: Johnny Madert ---- St. Michaels, MD
It got up to 61 degrees here today ... so I thought I'd check out the pond.
Yippee, no ice ...water was a horrible pea soap color though. Started with a # 8 soft hackle wet fly.
Caught two bows and hooked an LMB that spit steel, before I snapped off the fly high in the one aspen tree that was planted too close to the water.
Tied on a big # 4 green wooly bugger with gold bead head.
The bows could find this one better in the murky water.
They chewed the palmered black hackle off of it.
I like a material called ice-dub for the bodies.
I went back to where I hooked the bass. This time I got him on the bigger fly.
It tried to tail-walk, but only got 1/2 way out of the water.
He didn't care if it had hackle or not.
Total 6 bows and one LMB.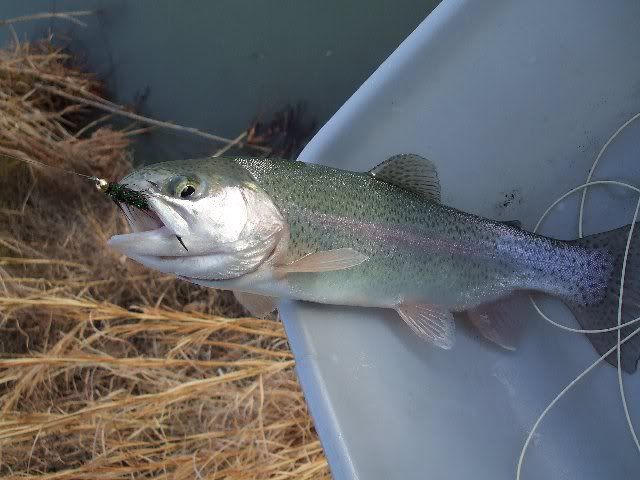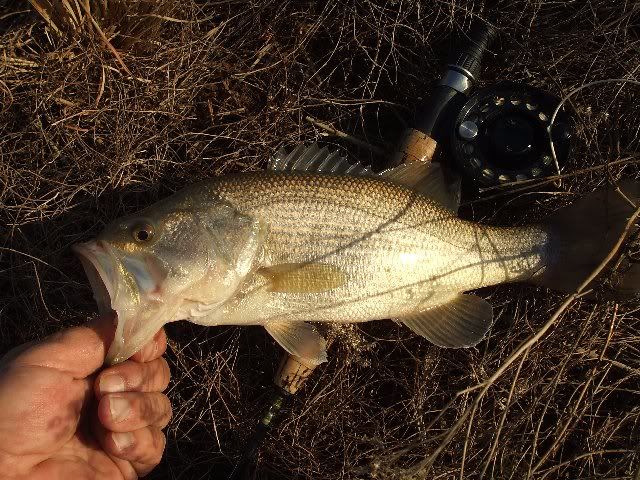 Last edited by
meatstick
on Thu Feb 03, 2011 5:54 am, edited 2 times in total.
---
nice
growing old ain't for sissies
Pure-T-Mommicked
---
Great job John...
expelled by el Compressor
Emerson
---
That is a fine little pet pond you have there. Unfortunately, the ice is coming back.
The world is your oyster-
So show up with a knife and know how to shuck.
---
Return to Freshwater Fly Fishing
Who is online
Users browsing this forum: No registered users and 2 guests