Orlando Kayak Fly Fishing Report
This is the Orlando Kayak Fly Fishing Report. My apologies for all the selfies.
With a kayak fishing charter coming up on Saturday, all my fishing this week was paddle-based fly fishing.
Tuesday's trip was on the Mosquito Lagoon. Yes, it sounds like a broken record. High, dirty water makes fishing tough there. I found one redfish all day. Remarkably, I had a good shot at it and caught it. Not a very sustainable way to catch fish, though.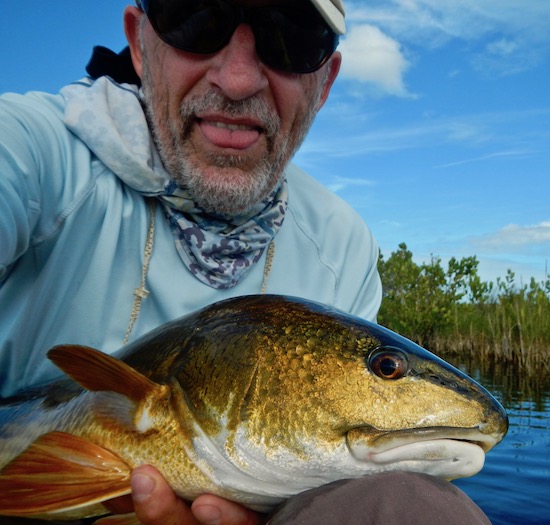 Wednesday Mike Conneen and I went to the Banana River Lagoon. All the grass there is gone. I ran over a small school of fish and set up camp while Mike kept going. A couple hours of casting a wool crab netted me three bites that resulted in a black drum, a redfish, and a hooked and lost fish of unknown specie. Unfortunately Mike did not get a fish. There wasn't a lot of cheese around for us.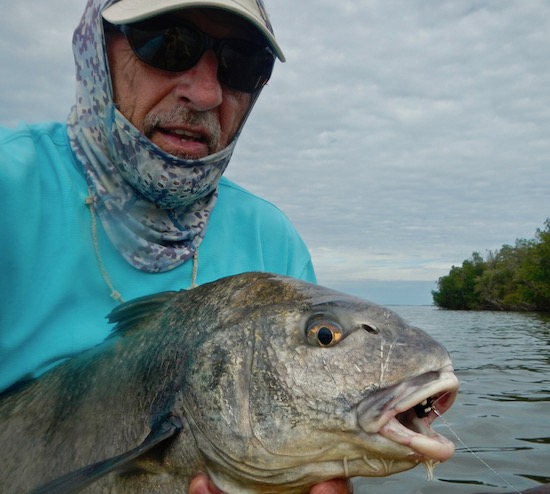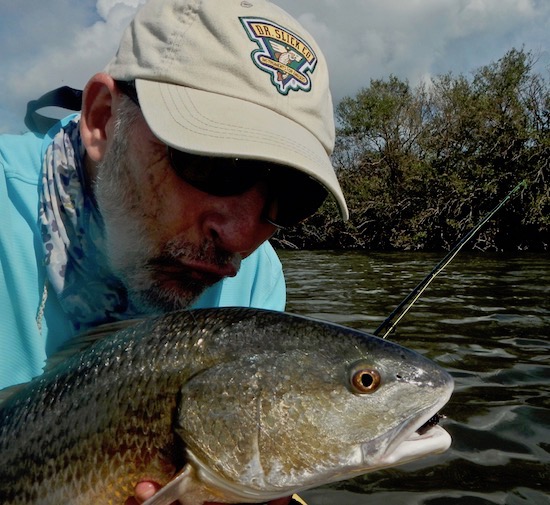 In spite of that I went back to the Banana River Lagoon the next day, to a different spot. The good news was the water, although of course still quite high, was clean. Like it's supposed to be. There was no grass at all, though. Only a handful of fish were seen all day, resulting in a single shot and a small redfish that took the wool crab.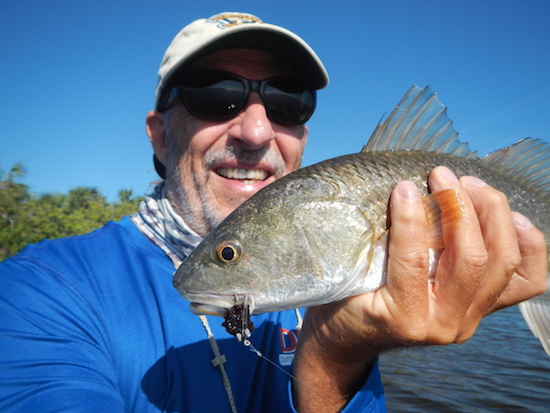 It is painful to see what's happened to that fishery.
Saturday fly fisher Steve Marsden, from the wilds of northern Wisconsin, joined me for a day's kayak fly fishing. He had a few shots at tailing reds. Sadly there were no conversions. He did get what was by far the largest pinfish I have ever seen, and a handful of trout that probably would not have "held batter." The weather was awesome, the birds spectacular, and we enjoyed the day.
Sunday Tammy had a birthday. She spent it with friends on the Econlockhatchee. I hope she had fun. I think she did!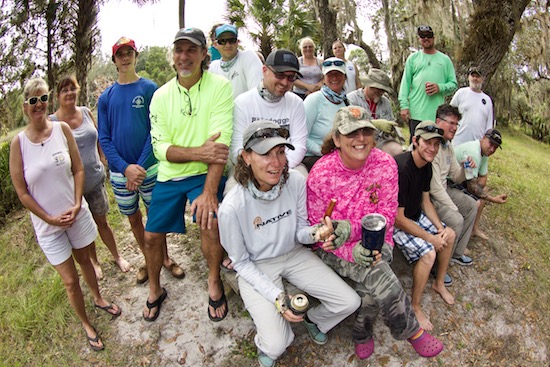 ----------------------------------------------------
FOR SALE
Still trying to find a good home for my old EZ Loader Trailer-
http://orlando.craigslist.org/bpo/5764303987.html
----------------------------------------------------
And that is the Orlando Kayak Fly Fishing Report!
Life is great and I love my work!
Life is short- Go Fishing!
John Kumiski
www.spottedtail.com
http://www.spottedtail.com/blog
www.johnkumiski.com
www.rentafishingbuddy.com
https://www.smashwords.com/profile/view/jkumiski
All content in this blog, including writing and photos, copyright John Kumiski 2016. All rights are reserved.
---
Return to Saltwater Near and Far
Who is online
Users browsing this forum: No registered users and 4 guests