Two Days Kayaking Orlando Fishing Report
We had two beautiful days this week, sandwiched between days that were good for web-surfing. I went kayak fly fishing on those two days- the two days kayaking Orlando fishing report.
Interesting Reads for No-Fishing Days
-Could the Internet Out-Evolve Humanity? A thought-provoking essay on our love affair with devices:
http://www.iflscience.com/technology/no ... e-humanity
-Got Sunscreen? The Melanoma Foundation wants to keep you from getting skin cancer. They say, Practice Safe Skin! And to help, they are giving away sunscreen dispensers, putting their money where their mouths are. Learn more at
http://mfne.org/practice-safe-skin/
-The FWC Confirming Spawning Redfish. Redfish spawn in east central Florida's lagoons. And the FWC is collecting evidence! It's an interesting read-
http://myfwc.com/research/saltwater/fis ... telemetry/
Fishing!
Atrocious weather on Monday kept me home. Tuesday afternoon was cold and windy, Since I had to get out I mounted the bicycle and went for a lovely ride in the woods, flushing a flock of about a dozen turkeys. I'd never seen them all fly off before, pretty amazing stuff.
Wednesday found me launching the kayak in the Indian River Lagoon. The birds (and the day itself) were fantastic, coots and eagles and ibis and herons and egrets and more. The fish, well, not so much, but I did get a trout and a redfish using a black bucktail bendback.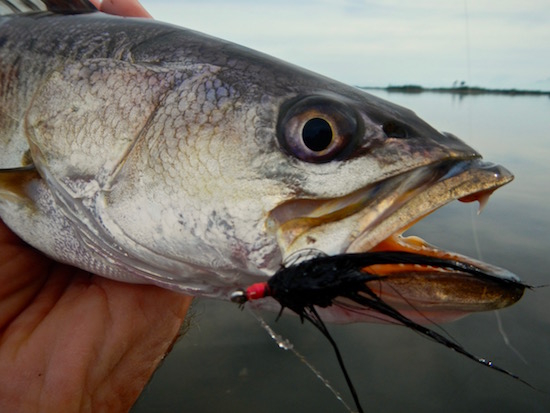 Still, days like that are worth being out fishing on even if the fish don't bite so well. The fish were gorgeous, too.
Thursday morning I launched at River Breeze. The water is still too high for really successful kayak fishing, but the water is clean up there for the most part! And there is actually some seagrass still growing there!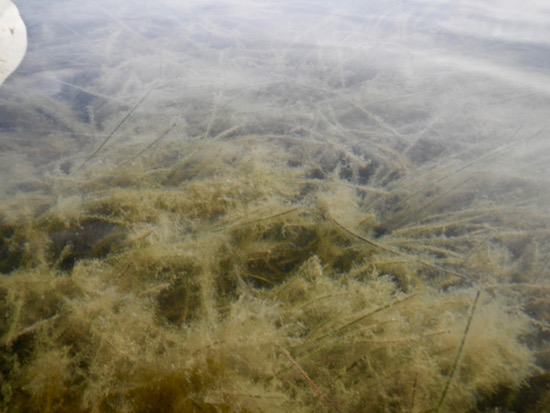 Although cloudier than the previous day it was pretty spectacular again. Between 9 AM and about 230 PM I ran over a dozen or so fish, had a couple half-baked shots, and got one rat red. Between 230 and 4, when I packed it in, I had shots at a couple tailers, got three nice reds and a half dozen trout to four pounds. Those cold days are always better in the afternoon. If I didn't have to cook supper I would have stayed until dark.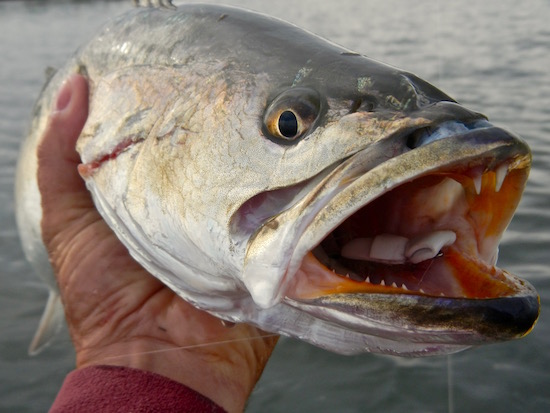 The best fish of the day nailed a Gurgler.
I had been working on an article for Fly Tyer magazine. The nasty weather Friday let me finish it and get it sent off.
And that is the Two Days Kayaking Orlando Fishing Report.
Life is great and I love my work! 
Life is short- Go Fishing!
John Kumiski
www.spottedtail.com
http://www.spottedtail.com/blog
www.johnkumiski.com
www.rentafishingbuddy.com
https://www.smashwords.com/profile/view/jkumiski
All content in this blog, including writing and photos, copyright John Kumiski 2016. All rights are reserved.
---
thanks for the report JK
Dave
the bus came by and I got on
that's when it all began
---
Return to Saltwater Near and Far
Who is online
Users browsing this forum: No registered users and 1 guest