Mosquito Lagoon and Tarpon Fishing Report 518
This week's Mosquito Lagoon and Tarpon Fishing Report:
Monday morning Scott Radloff and I braved 20-25 knot winds and thick overcast to try fishing in the Mosquito Lagoon. I got a redfish on my first cast. I would love to say "then it got better." That may be a bit of an exageration.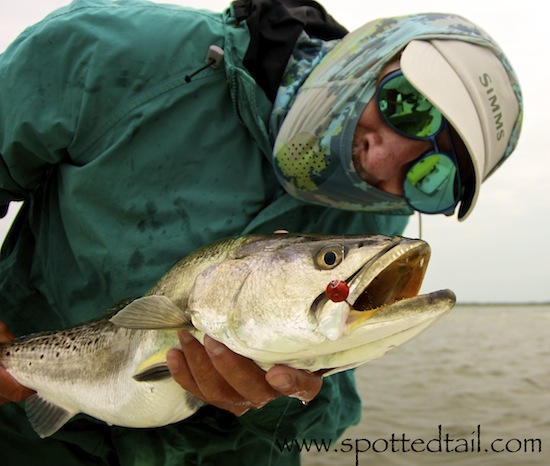 We did get a half dozen each of reds and trout, including some very solid fish. And the overcast broke up, and the sun came out! The wind just kept a-honking, though. My lure of choice was an old Riptide Weedless jig outfitted with a four inch DOA CAL jerkbait. The last two fish we got on mullet pieces. We did better then we had any right to expect, that's for sure.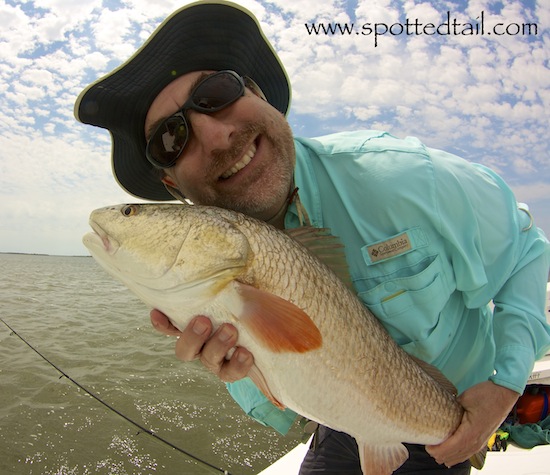 Wednesday saw another 4 AM wake-up call and four hours of driving to fish with friend Rick again. I had shots at tarpon all day long (wasn't sick this time either). On the best shot I had three fish closely examined the fly. All said no. I pulled it in and looked. It was fouled.
I hooked two small cobia that were following rays and lost both of them. Thus the day ended.
Thursday we tried again. Again I had shots most of the day. I had several "almosts" and got one bite on a black and purple streamer. I broke the fish off after beating it. It wasn't very big, only about 50 pounds, but I got a real tarpon on a fly, something that had been missing from my repertoire lately. Gracias a Deus! They are such incredible fish!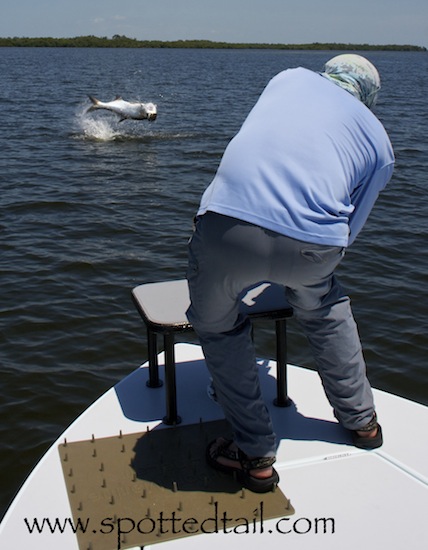 That is this week's exciting version of the Mosquito Lagoon and Tarpon Fishing Report.
Life is great and I love my work!
Life is short. Go Fishing!
John Kumiski
http://www.spottedtail.com
All content in this blog, including writing and photos, copyright John Kumiski 2013. All rights are reserved.
---
Return to Saltwater Near and Far
Who is online
Users browsing this forum: No registered users and 1 guest