Mosquito Lagoon Fishing Report
The seatrout were on fire again this week.
Tried to fly fish the Econ on Monday. The water was just a bit too high. Didn't get a bite, but didn't try very hard.
Didn't fish Tuesday because of the weather, but did go out running along the FT. As I suspected, the chiggers are active. Ouchie.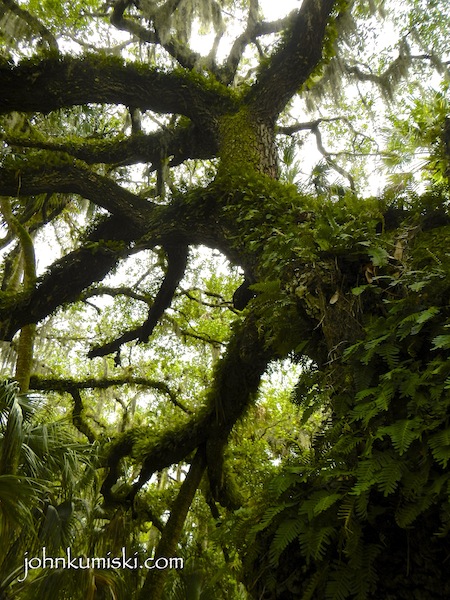 Wednesday Dee Kaminski joined me for some Mosquito Lagoon fishing. The weather was almost perfect. It was a little slow but fairly steady on both trout and redfish. Both of us threw soft plastics. I missed my last five strikes in a stunning display of incompetence. That particular hook has been retired. A very nice day was had by all, except perhaps the fish.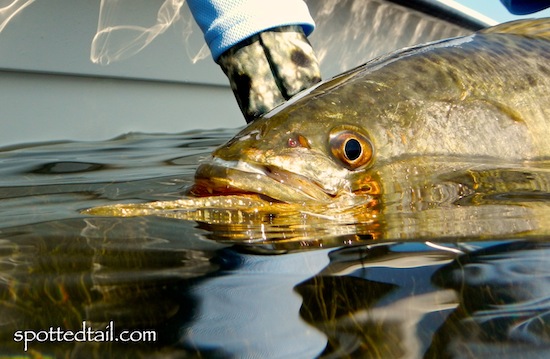 Thursday son Maxx joined me, again on Mosquito Lagoon. The weather was perfect and the trout were ON in a big way. We got at least 15 over 20 inches in length. Most were on DOA CAL jerkbaits, (yes new penny is still the hot color) but we got a couple nice fish on flies too. Maxx got a couple reds as well.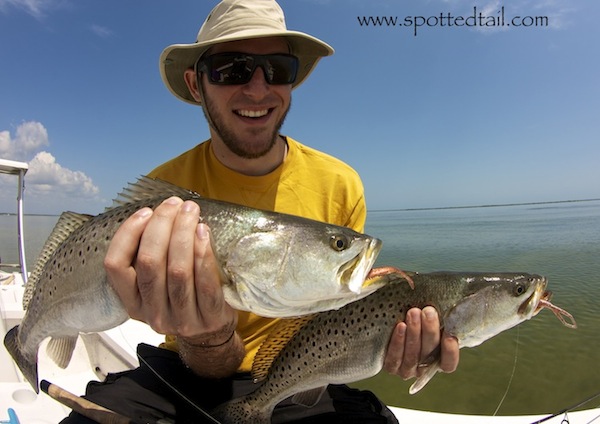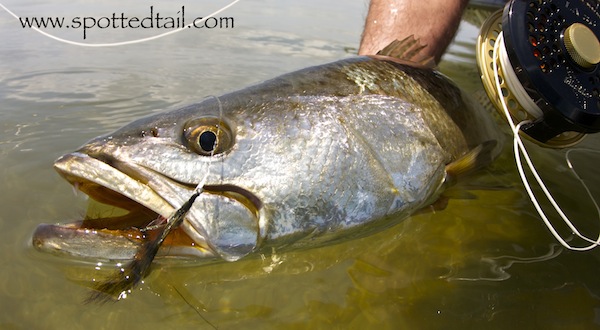 Friday son Alex joined me on Mosquito Lagoon. Ya shoulda been here yesterday! We got some nice trout but it was nothing like the previous day. It was considerably windier, with nice little whitecaps on the deeper areas. We were in the same places doing the same things.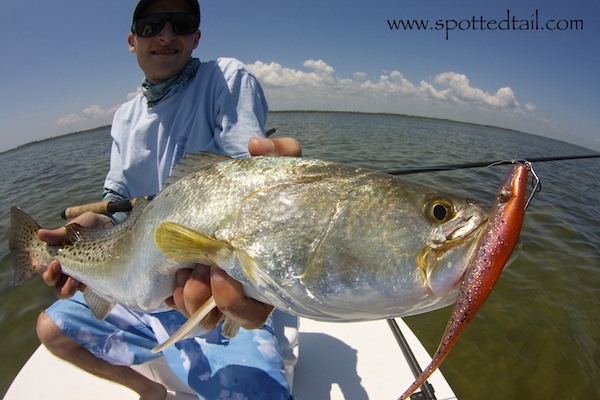 Saturday I was a volunteer at the Hook Kids on Fishing event on the Merritt Island National Wildlife Refuge. About 50 kids showed up, parents in tow. All the kids got fishing instruction, a fishing rod and reel, a tackle box, and an hour's worth of supervised fishing, all for free. Great event, great time. Thanks to
http://www.anglersforconservation.org
for putting this and all their other events together.
And that is this week's exciting version of the Mosquito Fishing Report.
Life is great and I love my work!
Life is short. Go Fishing!
John Kumiski
http://www.spottedtail.com
All content in this blog, including writing and photos, copyright John Kumiski 2013. All rights are reserved.
---
Return to Saltwater Near and Far
Who is online
Users browsing this forum: No registered users and 2 guests