Orlando Area Fishing Report
Upcoming Events-
Not in the Immediate Future Dept.- Rodney Smith and I are planning on paddling an Old Town canoe through the Indian River Lagoon from New Smyrna Beach to Jupiter (the city, not the planet, although THAT would be a heck of a trip), beginning December 2. More details will be forthcoming in future posts. We're looking for individuals or groups who'd like to partner with us. Contact him or me for more information.
-----
Son Maxx is on Spring Break from school. Monday he was able to squeeze enough time that we could go fishing. We took the Old Town out of River Breeze. It was cold, with significant breeze. The water was low and clear. The fish were plentiful but very spooky. There were reasonable numbers of tailers, lovely to see.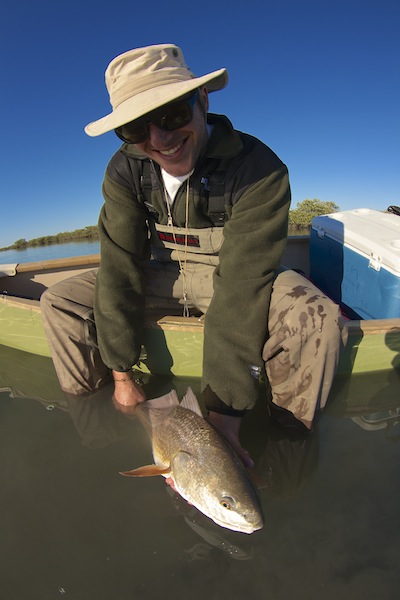 We managed six redfish, all in the slot, all on slider flies. Maxx couldn't remember the last time he'd gotten a redfish on fly. It was an awesome day with my son.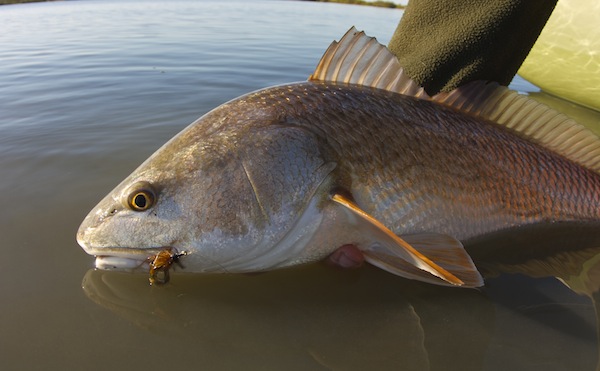 Tuesday I went riding my bicycle in the Big Little Econ State Forest. Fortunately there were no crashes. I love doing that, it's great exercise and great fun.
Wednesday son Alex and I got up early and drove to Jensen Beach. We met Marcia Foosaner and Mark Nichols a little after 9 AM, just as a cold front came through.
We did not catch any fish at the first or second spots, although I did lose much of my lure to a blowfish. Fortunately Mark had some more.
We again all went wading at the third spot. I got a few slot trout and a couple dozen small crevalle, using DOA Shrimp and CAL jigs. Mark did best, getting what I got but also getting three nice pompano.
It was wonderful getting out and fishing with both my son and old friends. Thanks to everyone involved.
Thursday Simms Outdoor Products held the first High Tide Guide Gathering at River Palms. Great event. Alex and I met a bunch of new people. I saw a lot of old friends. We spent some money, learned new things, and had a fine time. Thanks to Simms, Costa, Yeti, and Hell's Bay for putting it all together.
Friday Tammy Wilson joined me for some scouting on the Indian River Lagoon. It was hugely disappointing.
The VAB flat across from Titusville used to have lush grass growth. It wouldn't always hold fish, but you always knew they'd be back. Now it's all bare sand, with blobs of algae rolling around here and there.
There's nothing there to hold fish.
Grass feeds and shelters crabs, shrimp, worms, minnows, those things that redfish and seatrout eat. Without grass, no food. Without food, no fish. Those of us who fish around the Space Center should all be very, very concerned.
There's no grass in the Banana River Lagoon. There's no grass in much of the Indian River Lagoon. Is Mosquito Lagoon next?
I took Tammy to a spot usually good for a couple fish and we got three between us, two reds on a slider and a small trout on a spoonfly. I won't be going back there any time soon.
And that is this week's exciting version of the Mosquito Lagoon Fishing Report.
Life is great and I love my work!
Life is short. Go Fishing!
John Kumiski
http://www.spottedtail.com
All content in this blog, including writing and photos, copyright John Kumiski 2013. All rights are reserved.
---
Beautiful reds...thanks for the report!
---
Return to Saltwater Near and Far
Who is online
Users browsing this forum: No registered users and 2 guests