Posts: 1521
Joined: Tue Apr 14, 2009 2:05 pm
Location: Johnny Madert ---- St. Michaels, MD
Did it ... I finally did it !! Been trying to catch one on fly from my home waters for yrs. This morning it happened. Just a little 15" pup, but he fought hard. White Unique Hair clouser (# 6) with black bead-chain eyes. I was actually targeting white perch, which I also caught ... plus three 18" rockfish.
The juvie red is not a new species ... it's just rare to be able to catch one
almost in your backyard and this far north in the Ches Bay.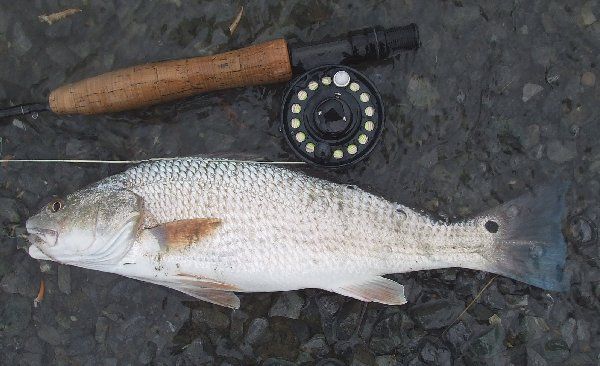 ---
Awesome Johnny. It has been quite a year for them this year!
---
Great job LJMMB

That is a big check on the life list.
expelled by el Compressor
Emerson
---
---
---
Return to Saltwater Near and Far
Who is online
Users browsing this forum: No registered users and 3 guests