Posts: 1521
Joined: Tue Apr 14, 2009 2:05 pm
Location: Johnny Madert ---- St. Michaels, MD
All I have are very juvie stripers and (the saving grace) white perch. They was out in force this evening and way hungry. The good ones will bend a 5 wt into the cork. #6 (all white) Unique Hair bead-chain clouser.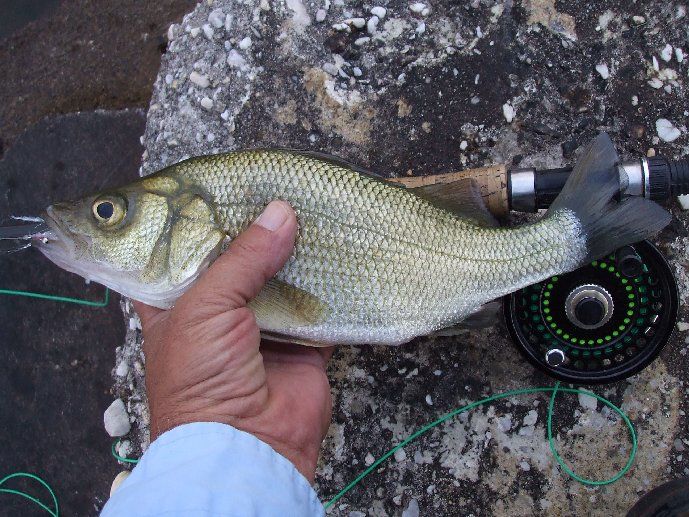 The CNR's showed up tonight, so I did all my fishing within 10 feet of the rocks.
---
nice perch
growing old ain't for sissies
Pure-T-Mommicked
---
LJMMMLB
Nice white perch....those guys have some muscle!
expelled by el Compressor
Emerson
---
Very nice White Perch! I've caught a couple of those and a yellow perch on the fly so far, but mine were about 1/3 that size.
---
A couple that size make a great meal. Well done.
The world is your oyster-
So show up with a knife and know how to shuck.
---
They are a very cool little fish and the rockfish are a saving grace anytime you can find em. From 12 inches to 12 pounds they have made life good down here in NC!
Good Fishing!!!
---
Return to Saltwater Near and Far
Who is online
Users browsing this forum: No registered users and 1 guest