The fishing was OK for 'cores and pretty darn good for reds, and the company was outstanding!!!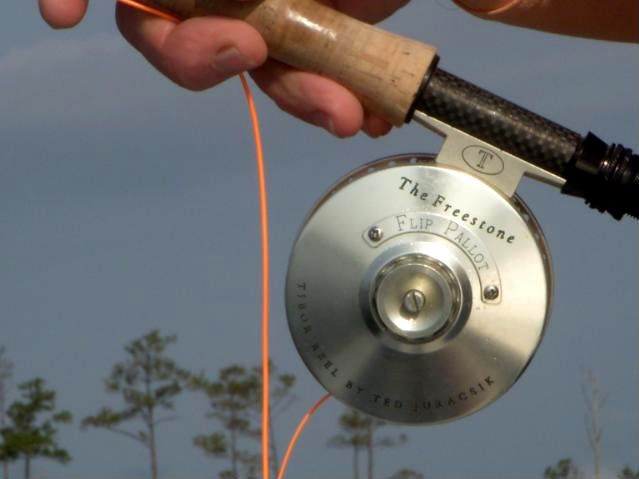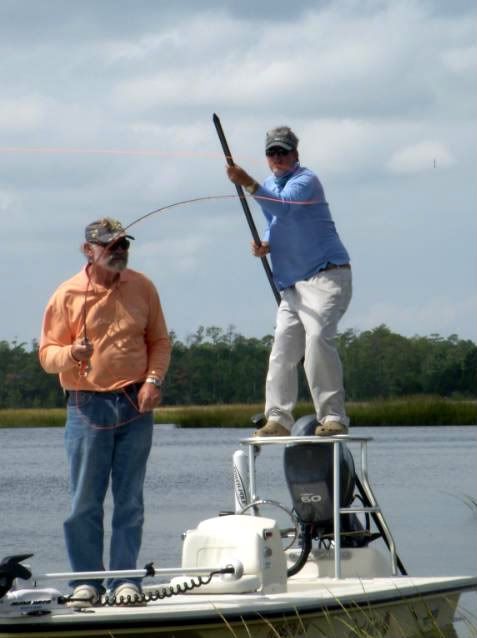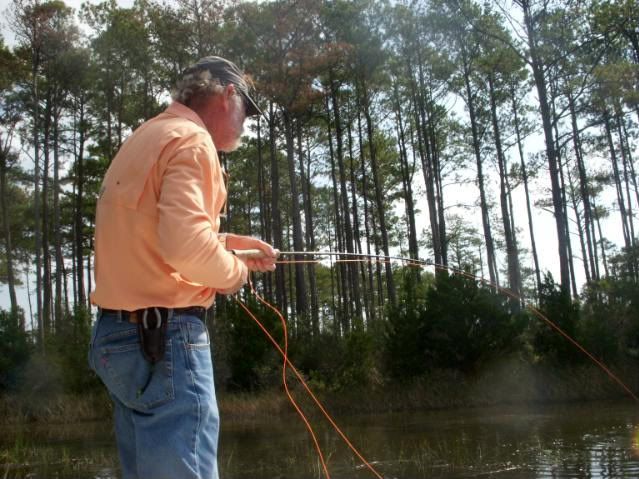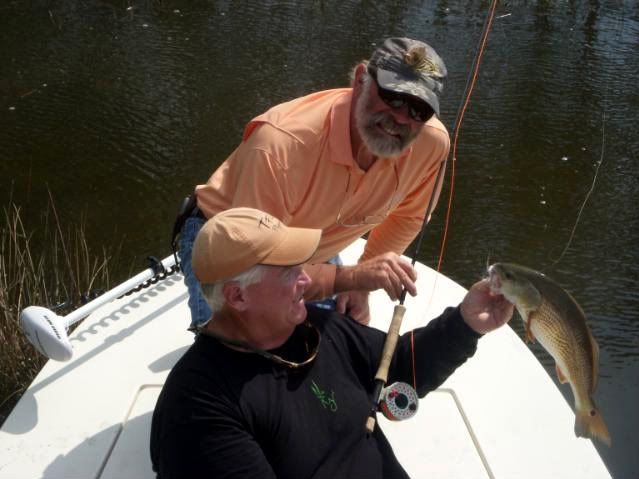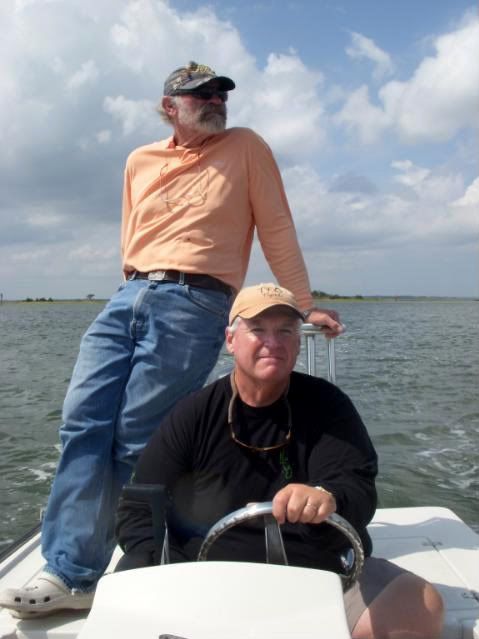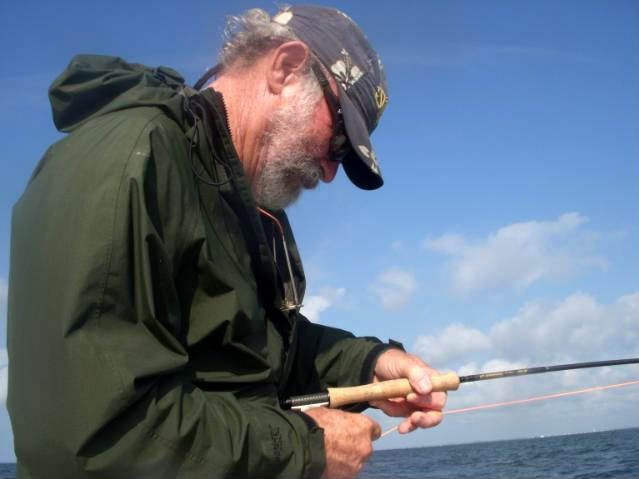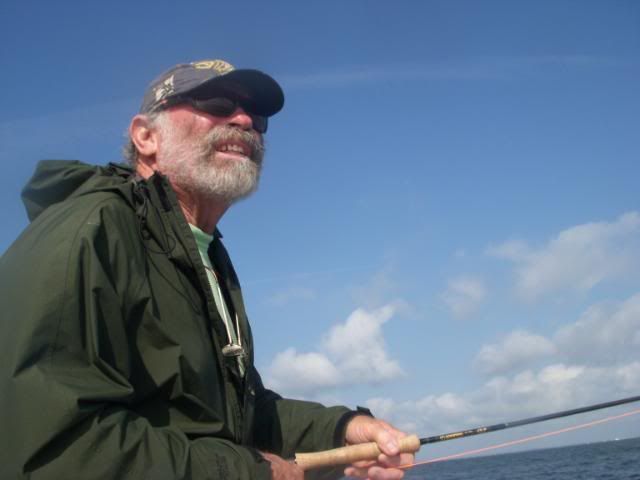 What a great guy to spend time on a boat with, whether the fish bite or not! I had done it before, but most had not and many never will, but jump at the chance it you have the opportunity!!! It was an amazing time for all involved with the Cape Lookout Fly Fishers!
Good Fishing!!!
Last edited by
SOBX
on Tue Sep 22, 2009 8:00 am, edited 5 times in total.
---
Yeah I would say that's good company.
Jeff G
Generally found under a bridge somewhere.
---
Chuck,
You keep good company. Were you filming something or just playing?
The world is your oyster-
So show up with a knife and know how to shuck.
---
Posts: 22
Joined: Wed Apr 22, 2009 3:50 pm
I'd say the company made for a grand weekend and some good memories. Good pictures!
---
Pretty much just playing. He was here to speak to the fly club and we hadn't fished together for years (up on the Roanoke, actually did a show with Flip and Lefty there a long time ago) so we chased albacore on Saturday and reds on Sunday and had a blast!
He is in the process of starting a new television venture that will have both fishing and hunting.
I do have friends in "high places" and with me around, they have friends in "low places"!
Good Fishing!!!
---
Fishing with a legend, very cool.
---
Nice days
Nice pics - capture it well
Dave
the bus came by and I got on
that's when it all began
---
Looks like fun! Thanks for the report.
---
GREAT pics! How 'bout you try to make that whole deal like an annual event??
sweeet
---
Return to Morehead City - Atlantic Beach - Harkers - Cape Lookout
Who is online
Users browsing this forum: No registered users and 3 guests