Albies and Spanish did not play nice today so Andy Boyd and his son, Hurricane Davis Boyd eased out to the handful of shrimpers and found the mother lode of JAWS.
We notified this buddy and that buddy ---- and folks, if you didn't catch a shark today on fly, you missed one Hell of a shot!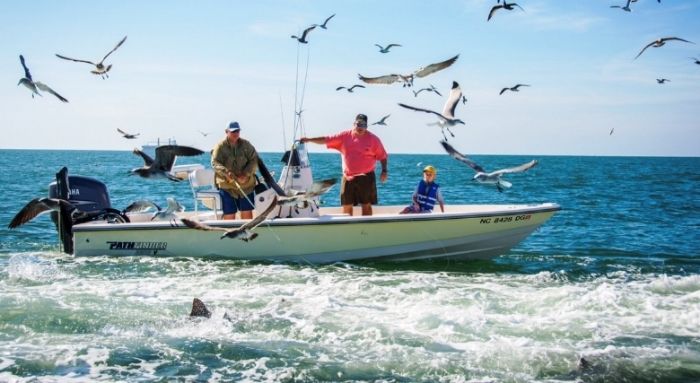 Good Fishing!!!
---
Be There on Wednesday, can't wait to get home to some Saltwater fishing. See ya on the water!
---
"Bout time you came home for a while!
Looks like you had one hellofa trip to Ak!!!
Good Fishing!!!
---
Got a picture of the flies you used for the sharks?

Willi
---
chuck and others... willi (cggoldens) is from colorado. he's come east for the alberts for several years and always manages to catch near bout every fish in reach. he'd do much better with a proper captain. unfortunately, he's handicapped with me and my boat skills. one of the best fisherman i've encountered anywhere, willi's an accomplished tier too...we'll be on pintail oct 11-25 in the new bern accountant's house. perhaps you can share a few proven shark flies with him? i got him hooked up to a nice'un a few years ago, and it was a hoot. i could use the entertainment of seeing that again this year!
jeff
---
big and white if it takes over 30 secs to tie it --wasting time
growing old ain't for sissies
Pure-T-Mommicked
---
Return to Morehead City - Atlantic Beach - Harkers - Cape Lookout
Who is online
Users browsing this forum: Bing [Bot] and 2 guests