We knew the fish were here in numbers since Labor Day, the weather just sucked, but today I can tell you with certainty 15kts of NE/ENE is much more friendly than the same breeze and heavy rain coming down sideways!
A fine and dandy morning with Doc Eiler and we left em biting to grab lunch and watch some ballgames around 11:00 with somewhere just north of 20 landed, a couple broke off due to angler error, and two old boys being happy/happy/happy!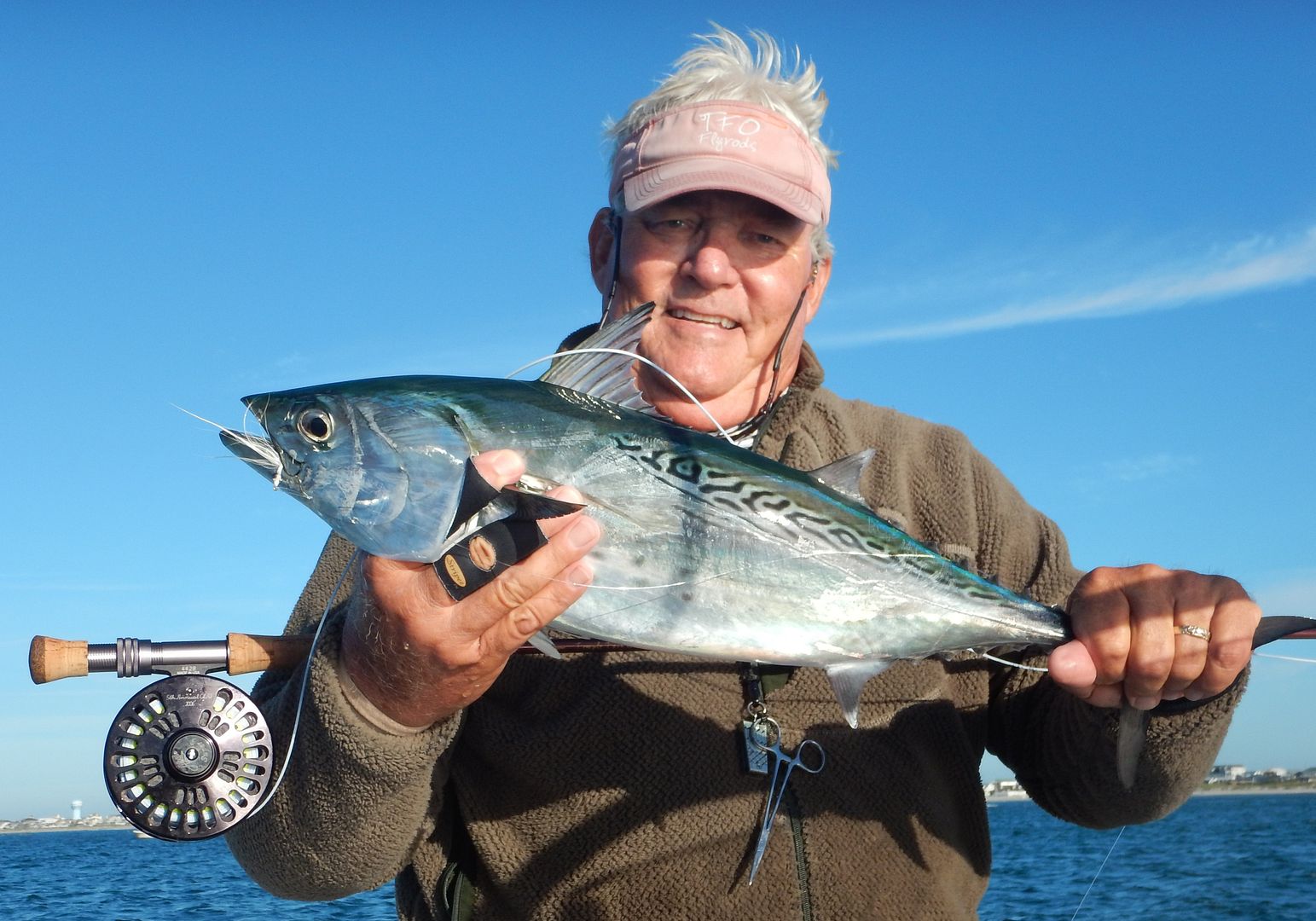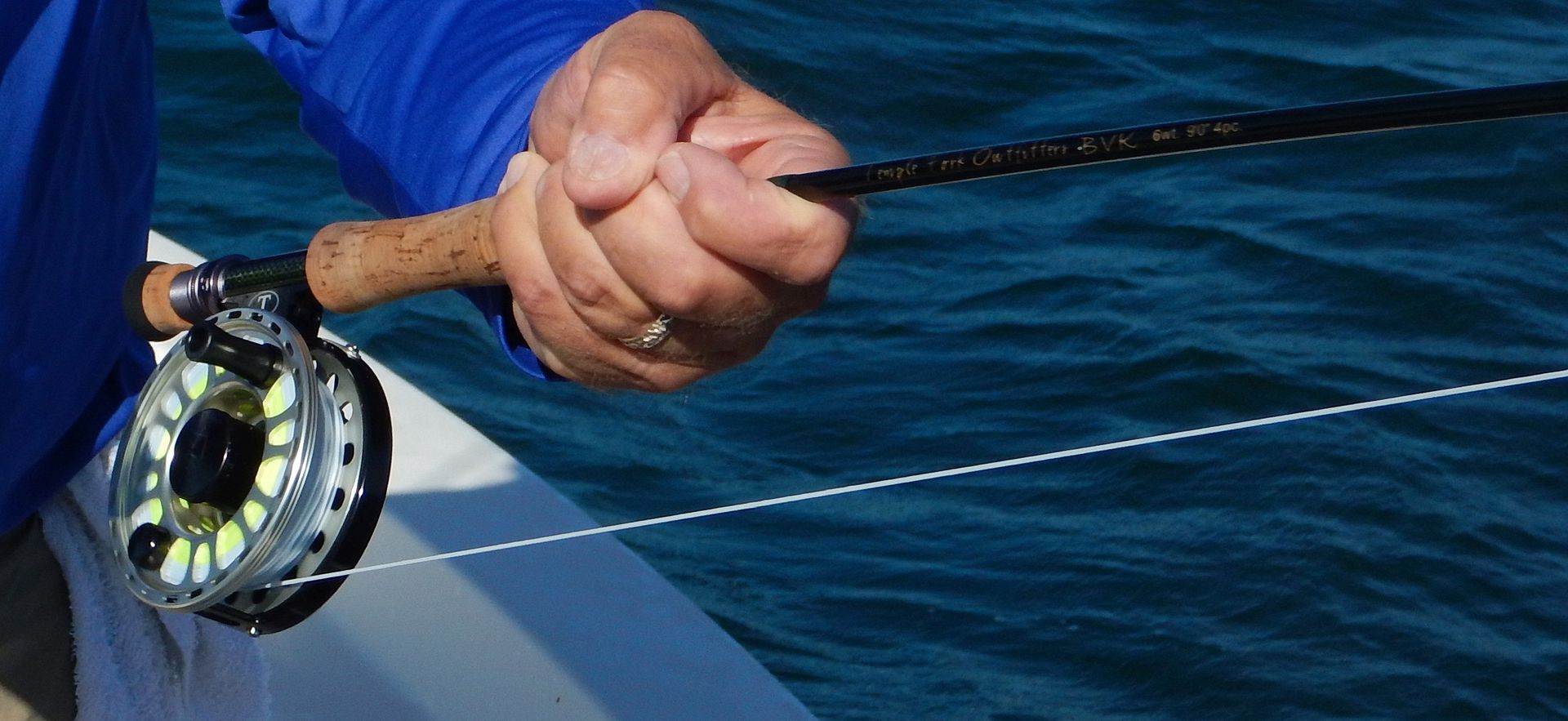 Looks like tomorrow is gonna be 'bout like today, so under the Two or More Gathered Together Corollary I will most likely hit Beaufort Inlet, look right and left and cross the street to busting albies and another dose of happy/happy/happy!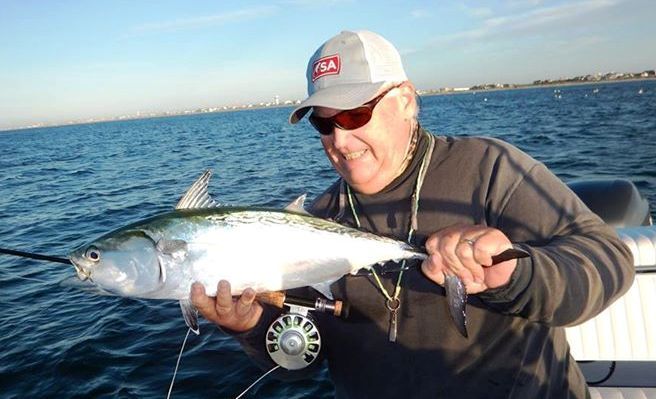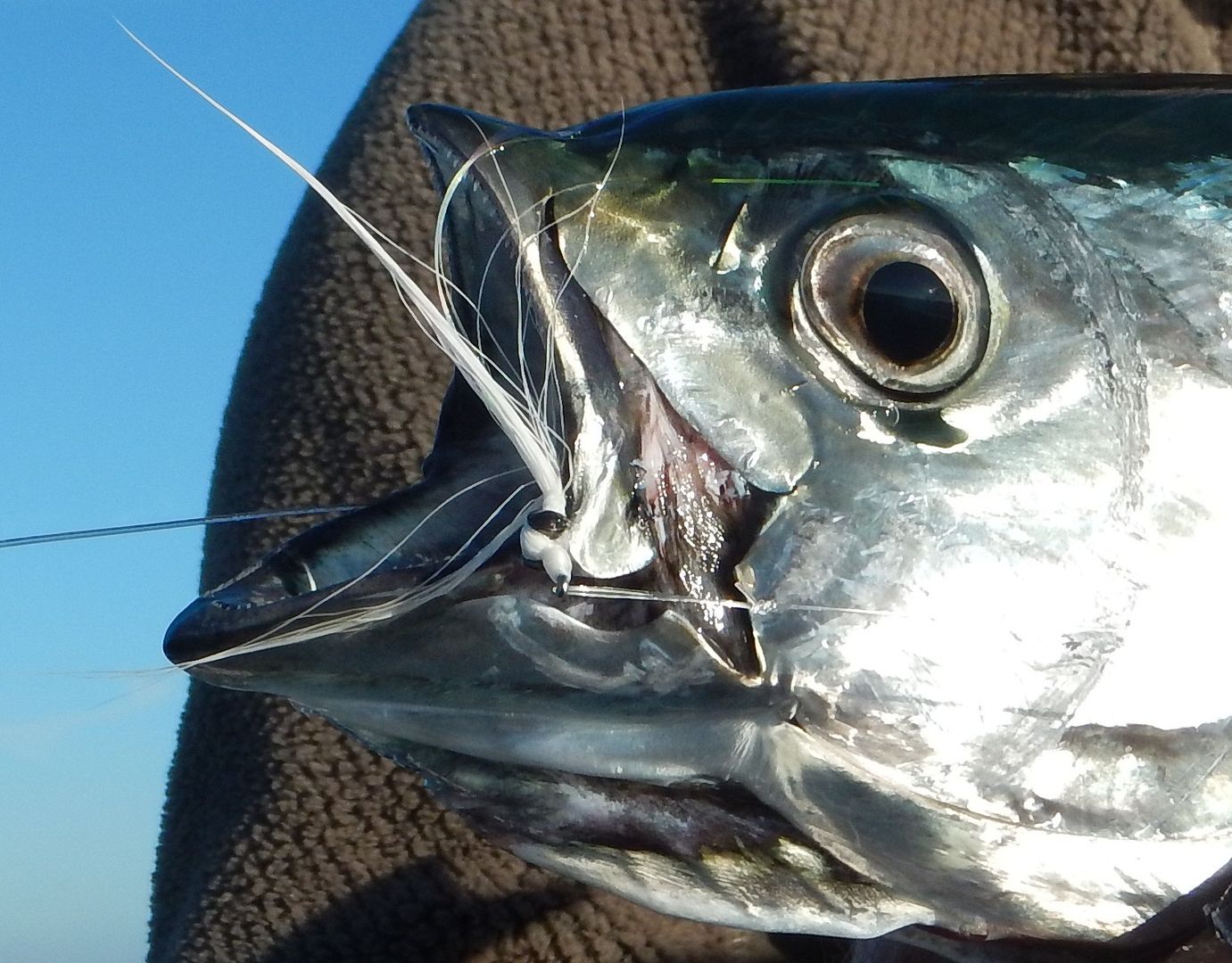 All fish except for 2 by Doc Eiler before he had rod issues, were on 6wts and boys the 7 to 12lb class fish were just outstanding. All I could think about was Scarface and "let me introduce you to my little friend".
Good Fishing!!!
PS --- Yes, those ae busting fish over my left shoulder!
---
Return to Morehead City - Atlantic Beach - Harkers - Cape Lookout
Who is online
Users browsing this forum: No registered users and 3 guests