My daughter brought a young fellow for Thanksgiving dinner, they arrived last night around 5:30 and joined my wife and I along with another couple for a fine dinner with turkey, dressing and all the "fixins".
It was my pleasure to have Capt Phil Byrd of Bristol Bay Retreats & Artic North Guides onboard today on a trip to the CALO jetty, and while nothing like Alaska, except for a cold boat ride, he did have fun catching some trout, specks and grays on 4/5/6wts.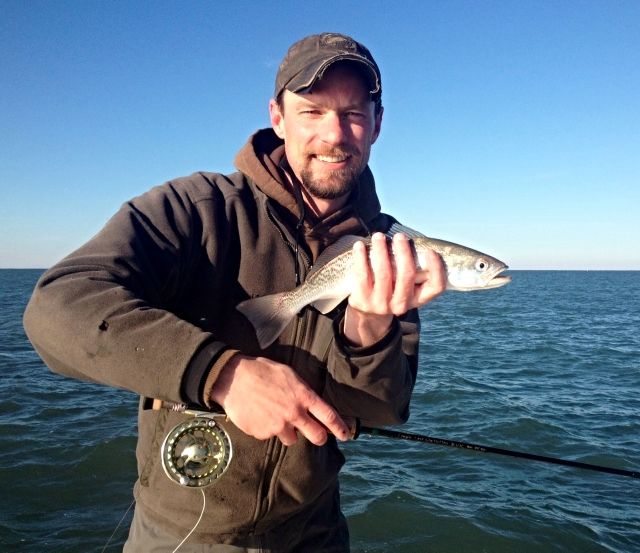 Now Phil was born and raised in Greenville, NC and has spent time on the waters of our state, just not as much lately as his business keeps him in the great white north from mid-March til late October or early November.
The fish were lacking in size, most of em anyway, but they more than made up for that by knocking the snot out of #2 Clousers in purple/black and purple/olive with some gold flash in water that was still stirred up from the blow. Handful of decent fish, grays to 20 inches and some keeper specks coming in around 17.
I'll be back at it over the weekend, looking for some clean water and larger fish, but folks today was fun even though it was "not quite Alaska".
Good Fishing!!!
---
yep think the dirty water had us. A fews more days to calm out will help
growing old ain't for sissies
Pure-T-Mommicked
---
You maybe right on the good sized fish and the grays, but we had just shy of obscene numbers from 7:40 til we followed y'all back to the Hook and on the low water were able to downsize to 4wts as long as we could cast anywhere but straight into the breeze.
We got out a little late for a Saturday morning and I guess Thanksgiving Day with 3 boats total might have lulled me into cheese toast and a second cup of coffee along with my buddy not wanting to leave much before 7:00.
Lot of NE over the next week, clear water can't be far off since the sounds are already clear. Might even test out some creeks over the next few days looking for a few less fish with a little more space between spots!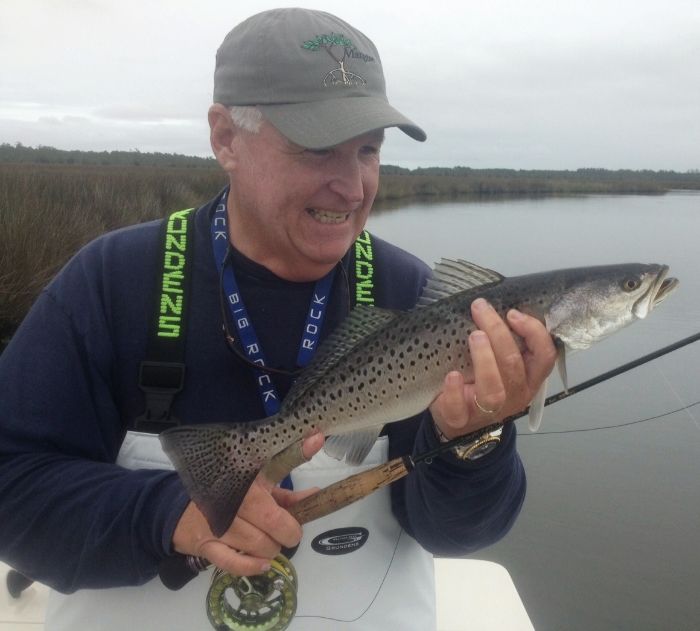 Good Fishing!!!
---
Return to Morehead City - Atlantic Beach - Harkers - Cape Lookout
Who is online
Users browsing this forum: No registered users and 2 guests