In other words, a perfect trout day!
First cast brought a speck to the boat, more followed and when the tide got right we had these,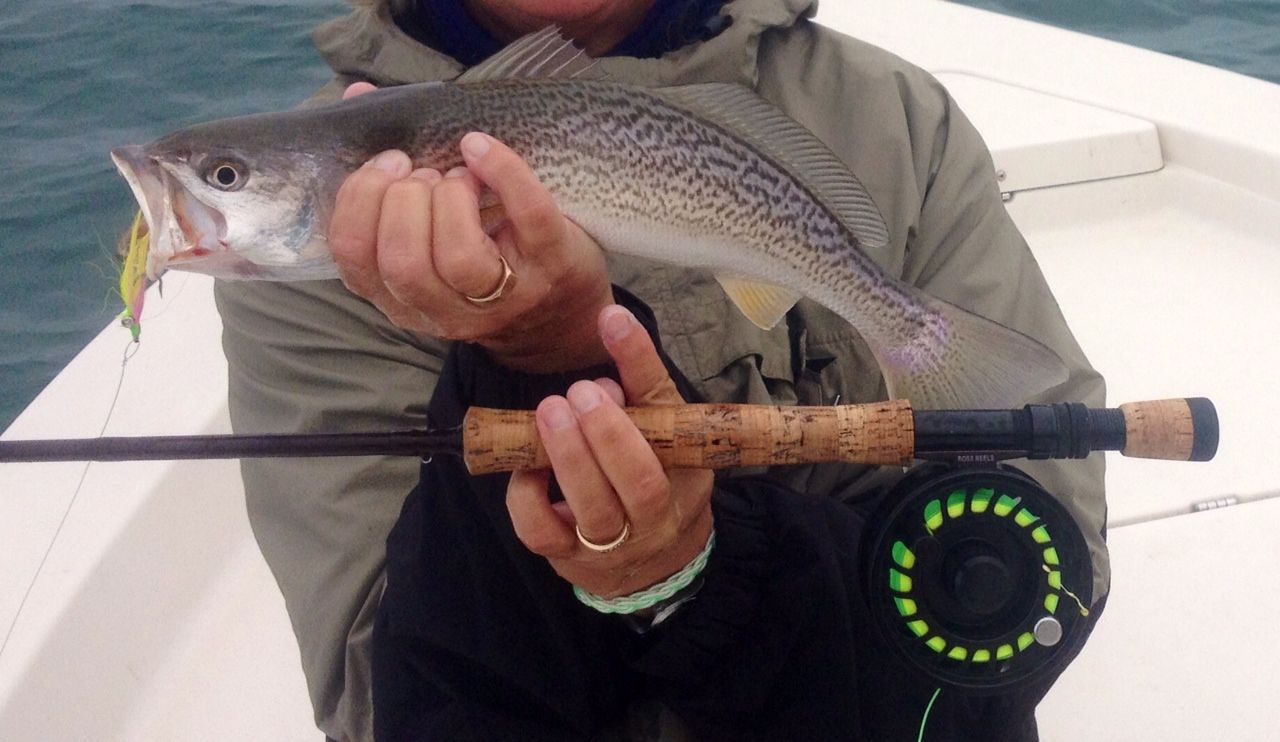 to 4lbs with plenty in the 16/18 inch range along with all the pesky yellowed eyed bluefish that could be had. Looks like weather will be nice through mid-day Saturday.
Good Fishing!!!
---
Posts: 168
Joined: Mon Nov 30, 2009 2:07 pm
Way to go, how was the crowd at the parking lot, er....I mean...the jetty?
---
We were the 4th boat and when we left at 12:00 there were maybe a dozen. If you don't get to fish this pile of rocks except on weekends, it is hard to describe how good it can be.
Heading back out this morning with a buddy and hope the grays (weakfish) put on another good showing. While I prefer specks for eating, as far as catching, the weakfish are as tough as nails and a 3lb gray will pull a 5lb speck backwards ----
at speed
!
4 pounder I lost boat side, I don't use a net, I almost put on the reel and thought it was a puppy drum ---- just love to catch em on 4/5/6wts.
Good Fishing!!!
---
Posts: 168
Joined: Mon Nov 30, 2009 2:07 pm
One day I'll be able to walk out the back door, down the dock, lower the boat and hit the rocks midweek. Just need to keep chipping away.


How are things looking around the HI bridge? Can my Pioneer get in there?
---
You need a good investment advisor and I know one that fishes quite a bit and sleeps with my wife on a regular basis!
Might need to pick your tide at HI bridge.
If you're down or coming, the jetty will be fishable based on forecasted winds, you might get rained on, but should be fishable til just before noon depending on how bad you wanna fish.
Today may be the nicest November day I have ever seen on the coast,
ever
!!!
Good Fishing!!!
---
Return to Morehead City - Atlantic Beach - Harkers - Cape Lookout
Who is online
Users browsing this forum: No registered users and 1 guest