---
Oh Yah! What Hugh said!
I have never had a string of days that produced like this past weekend. Like he said this could hold up for a while yet. Thanks for an excellent run down and the great pics Hugh. By the way did you cast to the Mola?
Winded
There's lots more to this thing than just fishing
---
Did not cast to the Mola...

Really cold weather on the way this weekend!
"You may attend a party where strange customs prevail."
- Fortune Cookie
---
But it starts on late Sat night/Sunday.
And all you albie warriors need to worry about water temps, not the highs of 48 forecast for Sunday.
I need some cold to drop the water temps and chase the remaining bluefish away from my trout flies, push shad to the beach on the Eastside and bring me some of this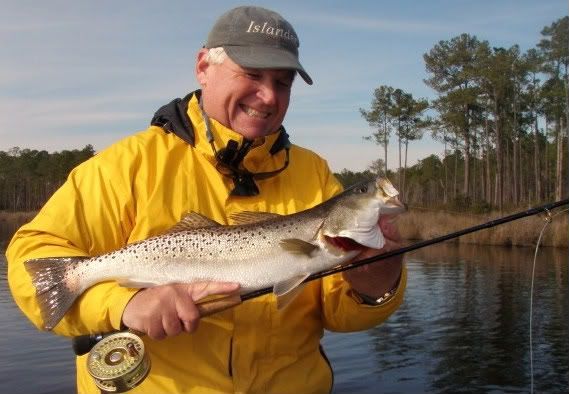 around Thanksgiving as an early Christmas gift!
As Billy Joe Shaver wrote, "God loves you when you dance" and it is time to put the fleece and Grundens on and change dance partners from green/silver bombs to spot -n- dots!
Bring on any cold that doesn't make for "hard water", ice for y'all in the Great White North and west of Hiway 17.
Good Fishing!!!
---
Posts: 168
Joined: Mon Nov 30, 2009 2:07 pm
That Mola pic is awesome!!!
---
Posts: 1521
Joined: Tue Apr 14, 2009 2:05 pm
Location: Johnny Madert ---- St. Michaels, MD
Superb pics, Hugh.
---
Nice work Hugh. I picked the wrong year to get jammed up at home.
The world is your oyster-
So show up with a knife and know how to shuck.
---
---
Return to Morehead City - Atlantic Beach - Harkers - Cape Lookout
Who is online
Users browsing this forum: No registered users and 2 guests