fishing has been really great for AJs, nice sharks behind the shrimpers when they're out and about, and the bait is thick so nice spanish and blues are always on the menu!
Here's a few pics from the last couple of weeks!
Shark fishing behind the shrimpers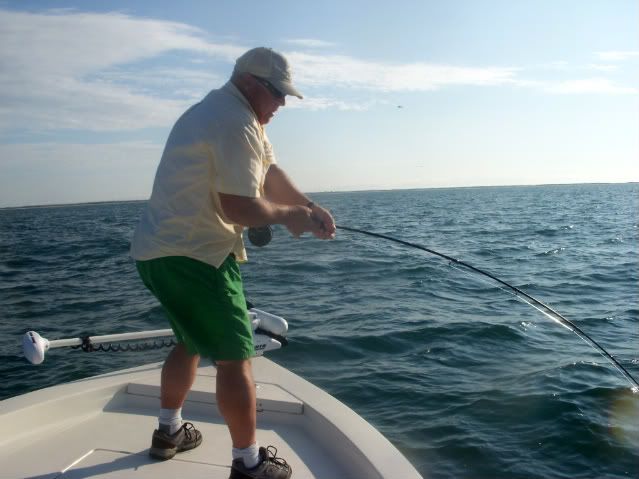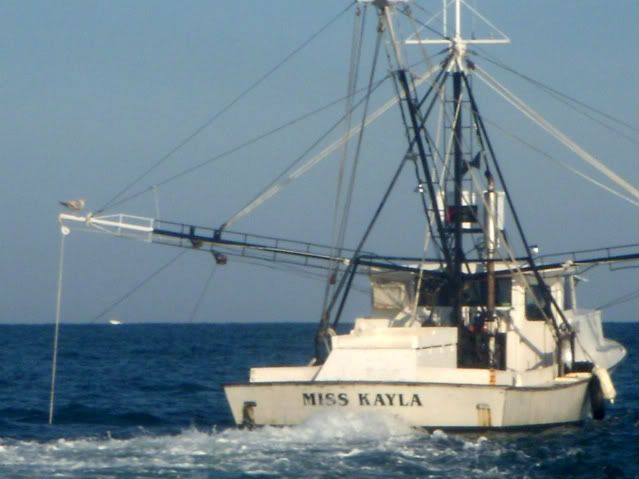 Some good ol'boys bowed up on AJs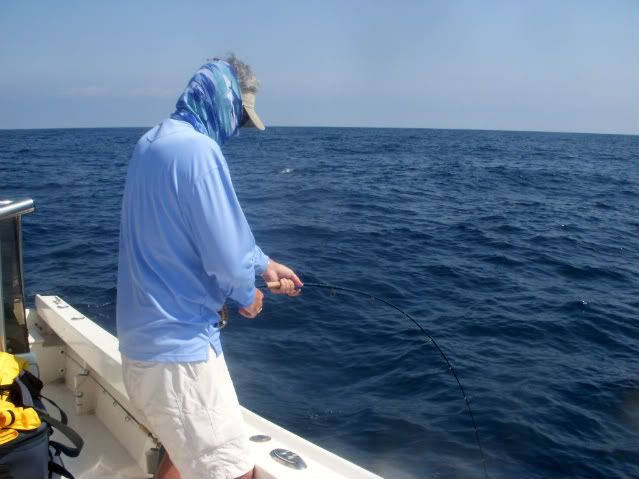 Some of the "user friendly" AJs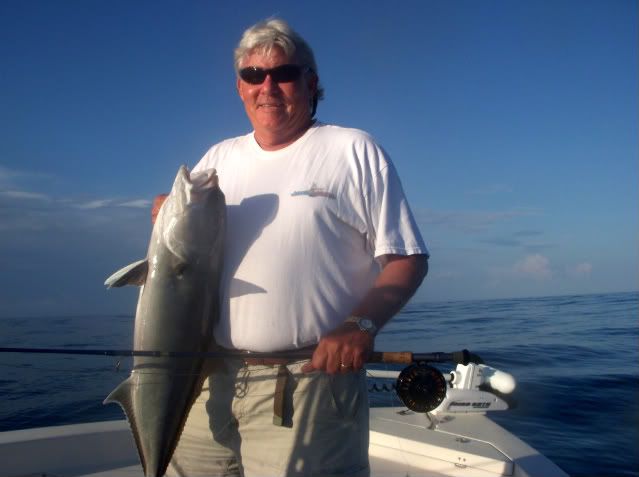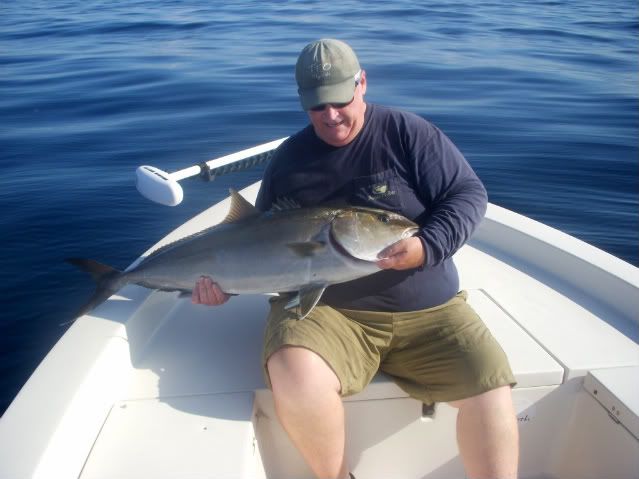 Little yellow boat finds home on Harkers (watch out drummies)!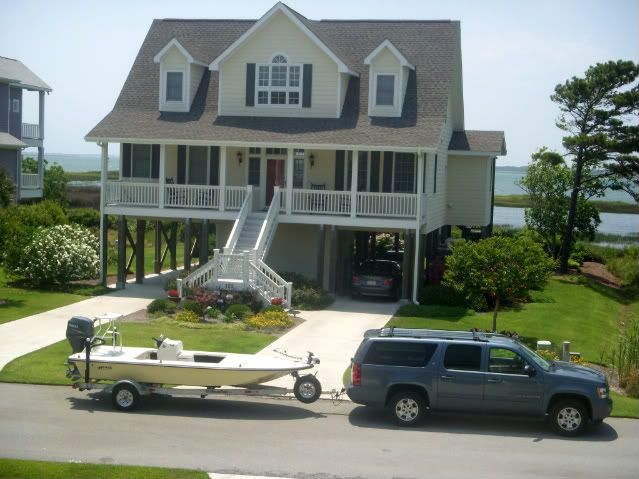 Good Fishing!!!
---
That boat is going to get some serious use! Post pics for those of us living vicariously Chuck.
The world is your oyster-
So show up with a knife and know how to shuck.
---
Great stuff. That is good living right there.
---
Hey that guy in the 5th picture looks really familiar.

Looks like some great fishing.
Jeff G
Generally found under a bridge somewhere.
---
Chuck,
You guys are on some kinda tear...Just hope there are still some of those guys there this October
Oh yea...they will be there but I gotta hope that the wind lets us get to them!
expelled by el Compressor
Emerson
---
Posts: 1521
Joined: Tue Apr 14, 2009 2:05 pm
Location: Johnny Madert ---- St. Michaels, MD
And the lizardfish stay off your fly.
---
Cool pics. Very cool boat. I want one!
Once you kill a cow, you got to make a burger.
---
Return to Morehead City - Atlantic Beach - Harkers - Cape Lookout
Who is online
Users browsing this forum: No registered users and 1 guest