Hubert Parrott and I were all alone for a while, except for right many of these,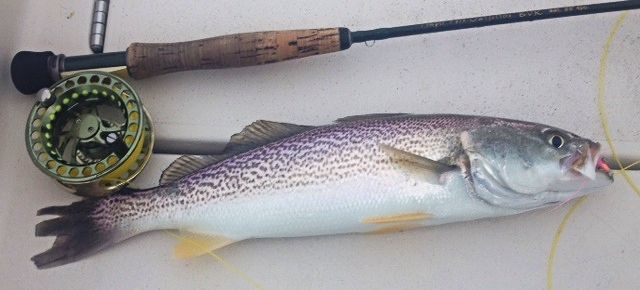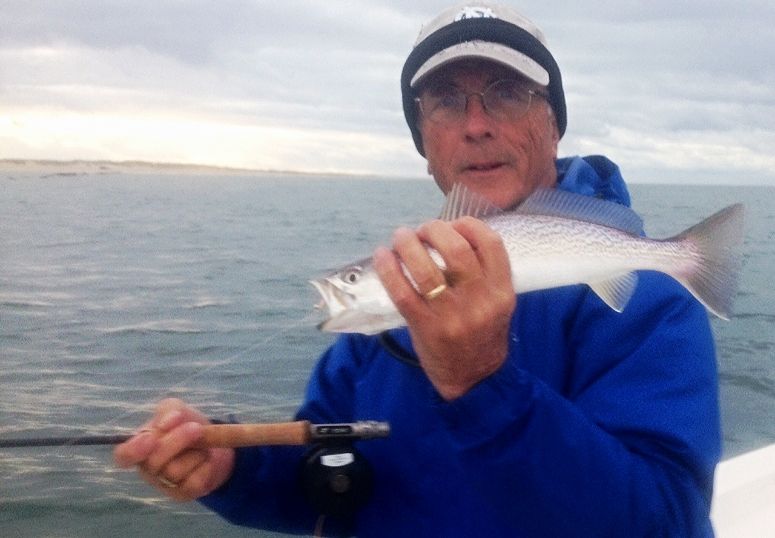 along with specks ( a few keepers), all the smaller blues needed for Hubert's dinner (thought temps might have finally chased them off), sheepshead,few huge pinfish and a nice BSB all on 4/5wt flyrods.
Wind was decent when we arrived at the bottom of the tide but picked up all morning and made positioning the boat in the crowds (one boat showed up just before 9:00AM) tough. Both of us in boats pulled the hook around 11:00AM and called it a fine morning with the weather window closing quickly.
Water temps at 11:00 were 57/58 on the rising tide and Hubert left the blues, trout and specks biting and headed to the hill and a cheeseburger at Captains Choice Rest with a big grin and fish to clean.
Sorry for the pics, just never could get the phone cam to focus right in the overcast and bouncing in the swells.
Good Fishing!!!
---
maybe back at it on Friday
growing old ain't for sissies
Pure-T-Mommicked
---
Posts: 175
Joined: Mon Nov 30, 2009 2:07 pm
Nothing wrong with that at all!!
I would think at 57-58 deg that Mr Albert has departed,...any sightings?
---
Nobody has been looking, seriously anyway. We had a bigger rod onboard Friday, but not yesterday. Would bet temps are over 60 around the Knuckle, so it might not be over, but you're really gonna have to want em and get the weather to go.

Good Fishing!!!
---
I have caught mr Albie in water temps from 42 to upper 80s. So who knows
growing old ain't for sissies
Pure-T-Mommicked
---
If memory serves me correctly, Capt Horsley, we tossed flies on 5wts to busting 'cores heading home from that rock pile a few seasons back after a good morning speck bite.
Proof positive that the man holding the 5wt and the Big Possum at the helm are just not to be trifled with (fish were released unharmed, mine was just released a little sooner and quite a bit removed from boat side).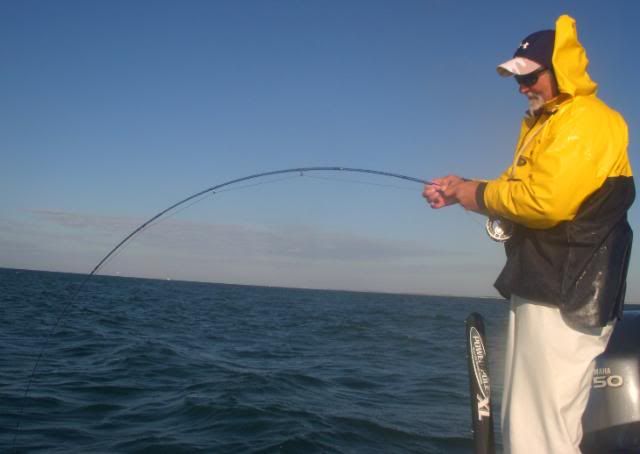 Boys it ain't over, your weather windows just seem to be few and far between as the end of November and the beginning of December try to get together like a couple of 7th graders at their first "sock hop" (now there's a term that will strike a nerve with the 55/60 and older crowd!
The best speck action, down in this zip code anyway, is just getting started, and rumor along with pics are telling us that just a short drive west of here you might just find a 30 plus inch rockfish while looking for that "holy grail" of speck fishing ----- a 30 inch 10 pounder.
Enjoy the holiday, stay safe, catch some fish, shoot some birds (quail for northerners), watch some fowl on set wings make the final approach, and if none of that moves you, watch ball games and tie flies that I will gladly test out for you (just let me know if you need my mailing, or for the overly generous, my shipping address)!
Good Fishing!!!
PS Should you catch one that looks like this,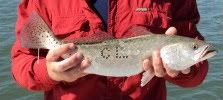 put it back, it is obviously mine!
Last edited by
SOBX
on Wed Nov 27, 2013 4:52 pm, edited 4 times in total.
---
SOBX ready for a little rematch on the 5wts --both for specks and albies
growing old ain't for sissies
Pure-T-Mommicked
---
Excellent photos, do not apologize)) Cool fishing!
---
Return to Morehead City - Atlantic Beach - Harkers - Cape Lookout
Who is online
Users browsing this forum: No registered users and 2 guests