Okay I haven't posted any ideas lately with everything that was going on. So here's a new one for your consideration.
I tie a lot of Stealth Bombers (
http://www.flyfishga.com/stealth.htm
) and similar foam flies for bass, bluegill, and smallmouth. I am a firm believer in having eyes on em. Dragon flies and damsels have large black eyes.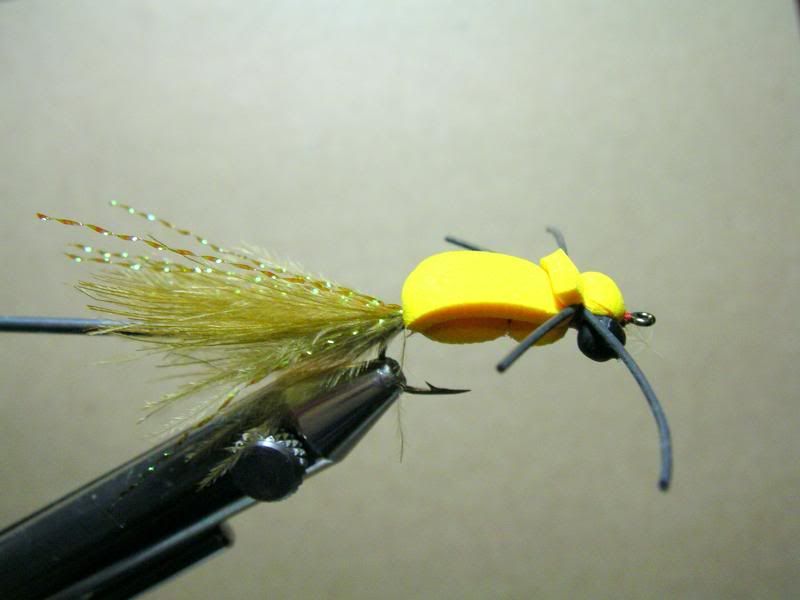 Made ones (molded mono) cost and are not an usual flyshop item around here. I have had a hard time melting em for the size I need.
Found a 5 gal bucket of plastic beads in the shop that don't really work with our molding machines. They are soft and rubbery. The idea hit me; why not string them on some mono and set them in place with 'super glue'.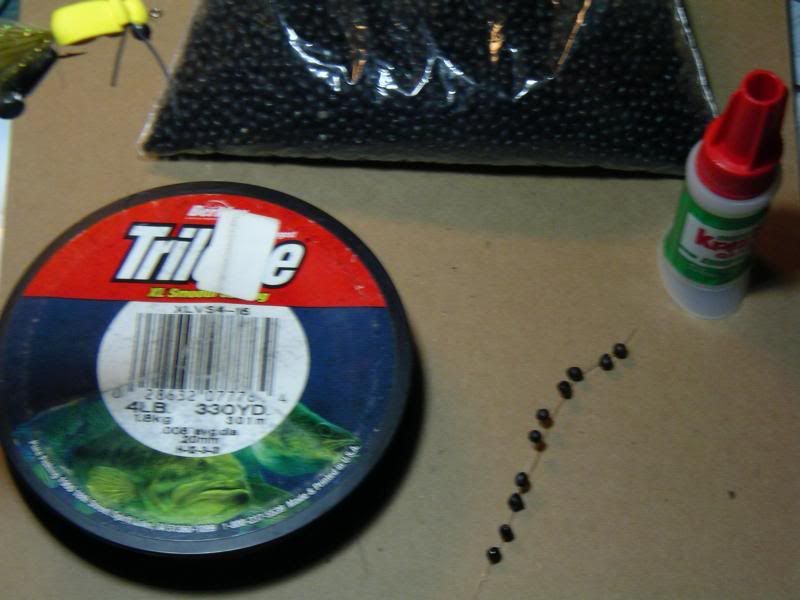 Tried em on the pond bass and gills. Works like a charm
Very durable and catch fish.
The cost is $0.00 and time (which is very quick to make).
Bass bug tiers I would appreciate hearing your thoughts.
---
Cool idea. I'll bet 5 gals will last you a while!
The world is your oyster-
So show up with a knife and know how to shuck.
---
Posts: 140
Joined: Sat Apr 18, 2009 8:49 am
Nice and light I would imagine so great for floaters. I use hat pins, the type with the round heads. I buy them in multicolor packs so I can vary the colors. Just push them through the foam and cut them flush to the foam. Not an original idea of course but another option if one does not have a 5 gal. bucket of beads sitting around.
~~~~~~~~~~~~~~~~~~~~<'(((((><
---
Nice idea.
Jeff G
Generally found under a bridge somewhere.
---
Who is online
Users browsing this forum: No registered users and 1 guest