Took my first stab at crease flys tonight. What do ya think?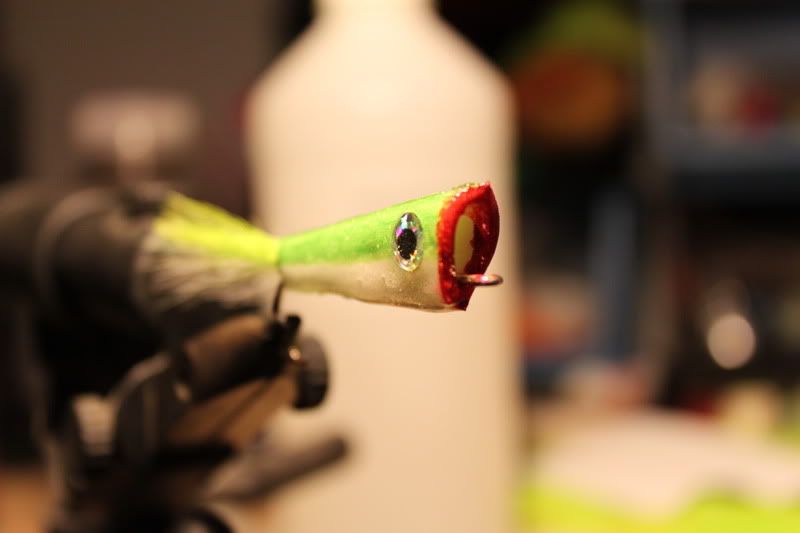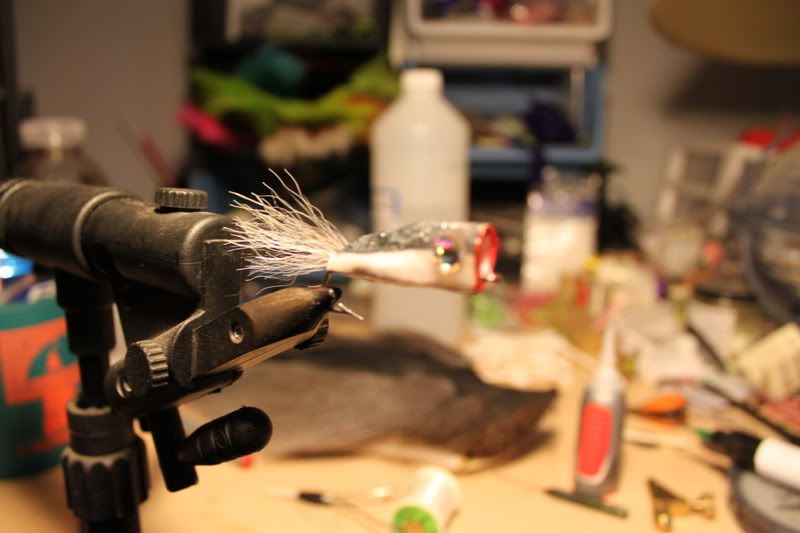 Going to start doing some early morning fishing and always heard these do good.
Once you kill a cow, you got to make a burger.
---
Posts: 382
Joined: Tue Apr 21, 2009 12:16 am
Location: Bridgewater, VA
look good man. If I were a fish I'd eat em.
Bradley

"Spend it while you can, money's contraband, you can't take it with you when you go" ~ Jimmy Buffett
---
Hard to tell if the hole in the front is filled. I usually fill it...just the front so that the pop is more effective.
They long great...good dimensions, length..all the right stuff!
expelled by el Compressor
Emerson
---
Posts: 1521
Joined: Tue Apr 14, 2009 2:05 pm
Location: Johnny Madert ---- St. Michaels, MD
They're great ... what Emerson said, plus you maintained a good hook "gap".

Something that is often botched by first time creaser builders. They will catch.
Test 'em on those "behind Green Island" bluefish... though I think it may still be a bit cool for a surface bite.
---
Thanks for the input. I did fill it in the mouth and the gray and white one popped nicely at sunrise this am.
Once you kill a cow, you got to make a burger.
---
Who is online
Users browsing this forum: No registered users and 1 guest