Fished my new yak today for the first time at NI. Fishing was great for my boss on spin with soft plastics but not so hot for me on the fly. Water was the clear as could be for NE.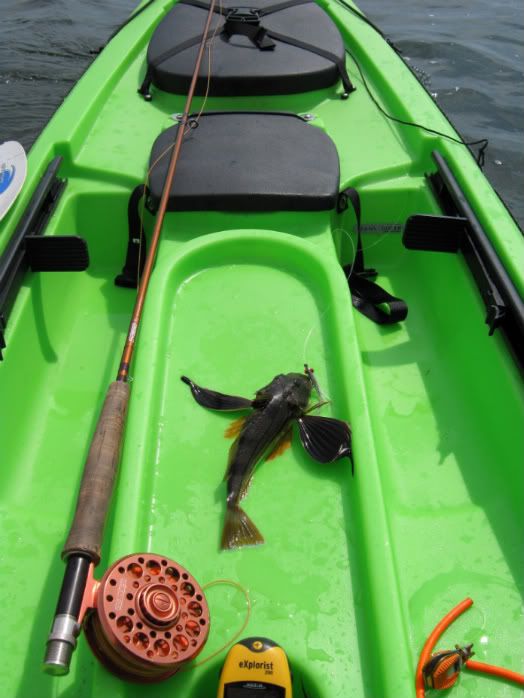 Ironic. First fish I caught in saltwater on the fly was the first fish in the new yak?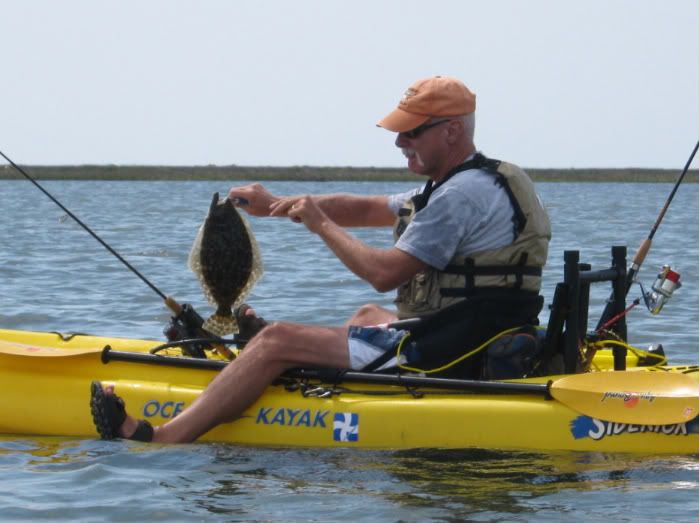 Don with a nice flounder.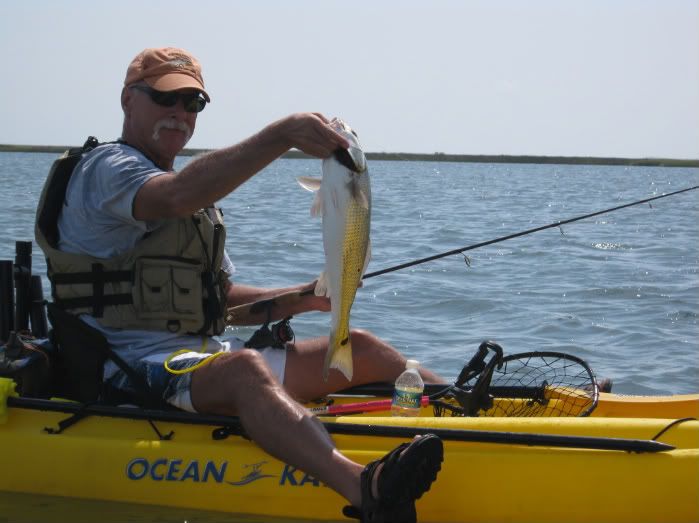 Nice puppy drum.
Once you kill a cow, you got to make a burger.
---
First fish is a first fish.

You liking the new ride?
Jeff G
Generally found under a bridge somewhere.
---
For me all new species count the same. At least on a fly rod.
Nice work
NI = ? New Inlet? Nantucket Island? I suspect the former with the spot tail, and the feet comfortably in the water.
Dave
the bus came by and I got on
that's when it all began
---
cool. How deep was the water where you were fishing?
---
Jeff I love it. Tracks like a dream, Dave we were at New Inlet just south of oregon inlet, Kendal NI is a pretty shallow place mostly 2-3ft but there are some 6-7ft holes out there.
Once you kill a cow, you got to make a burger.
---
One of my favorite spots...Nicely done.
Have kayak...will travel.
---
Who is online
Users browsing this forum: No registered users and 2 guests