Fished New Inlet hard today with a good kayaking buddy. We managed to scrape u some croaker and leezard fish. All in all a good day. Wind was blowing 10-15 out of the north gusting to 20. Pretty sure I hooked some trout on the wiggle minnow but didnt land them. Back at soon!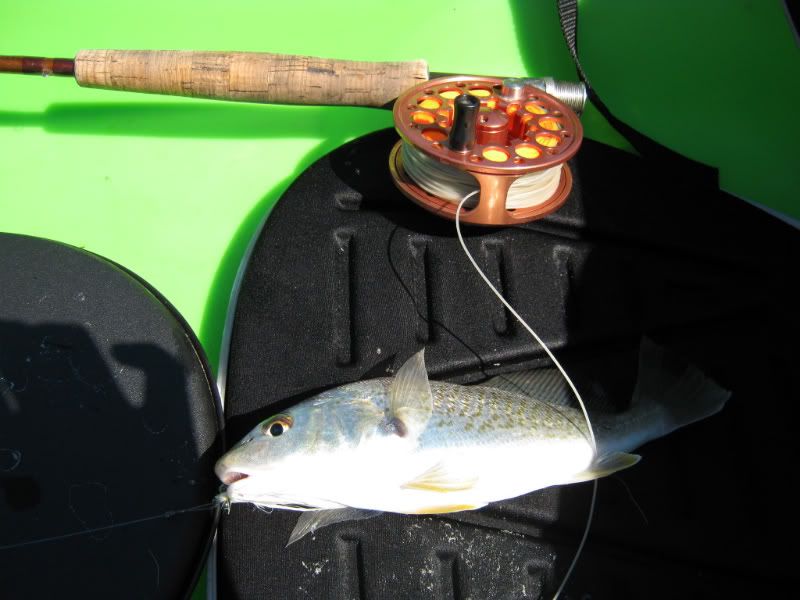 Great 6wt action!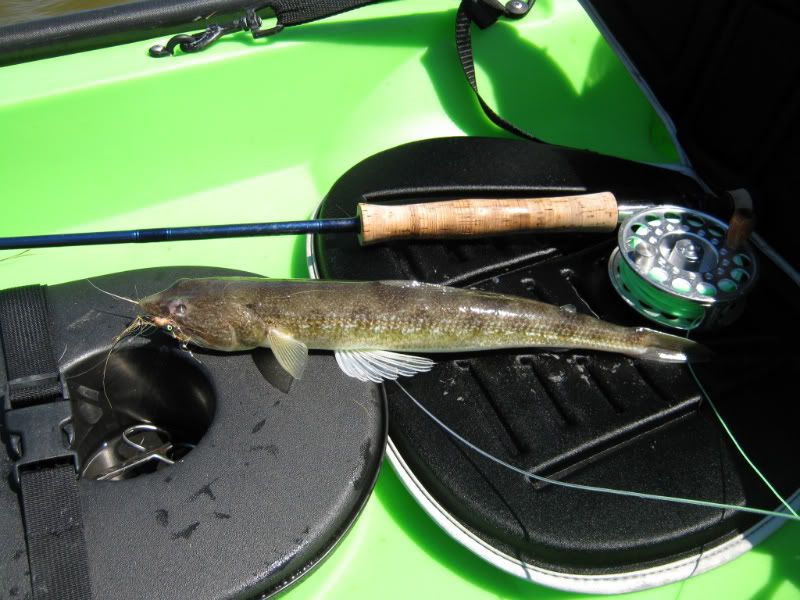 Didnt know leezards got this big???
Last edited by
hh65cdr
on Sat Sep 11, 2010 12:43 am, edited 1 time in total.
Once you kill a cow, you got to make a burger.
---
Posts: 382
Joined: Tue Apr 21, 2009 12:16 am
Location: Bridgewater, VA
pretty work tracy. I love croaker on fly.
Bradley

"Spend it while you can, money's contraband, you can't take it with you when you go" ~ Jimmy Buffett
---
Good job...and oh yea the Liz-zards can get that big
...and more!
expelled by el Compressor
Emerson
---
Sweet man.
Jeff G
Generally found under a bridge somewhere.
---
---
Good job! "Pullage" is "pullage" and at the rate you're going, you'll have all the species covered soon!

Your leezard is twice as long as the one I landed at the Prop (see avatar) two years ago.
---
Nice Pics Tracy! you're due a major trout bite! Stay after 'em..
---
Who is online
Users browsing this forum: No registered users and 2 guests