Fished back behind my house with my boss yesterday on the currituck sound. The crab fishermen been giving me good intel on where to catch the fish. We caught Puppy drum, striper and very nice trout.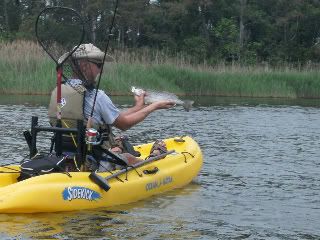 Once you kill a cow, you got to make a burger.
---
Pretty work Tracy. I'll be up there soon.
---
Nice man. Keep them happy back there.
Jeff G
Generally found under a bridge somewhere.
---
Nice work!
The world is your oyster-
So show up with a knife and know how to shuck.
---
Super!!!!!!!!!
---
---
Who is online
Users browsing this forum: No registered users and 1 guest