Launched off the beach this evening. Heard of blues and smacks being caught off the end of piers. I didnt get a bite but sure found some solitude out on my own in the great blue. Water was very choppy. The trident kicked a** in the surf with no roles.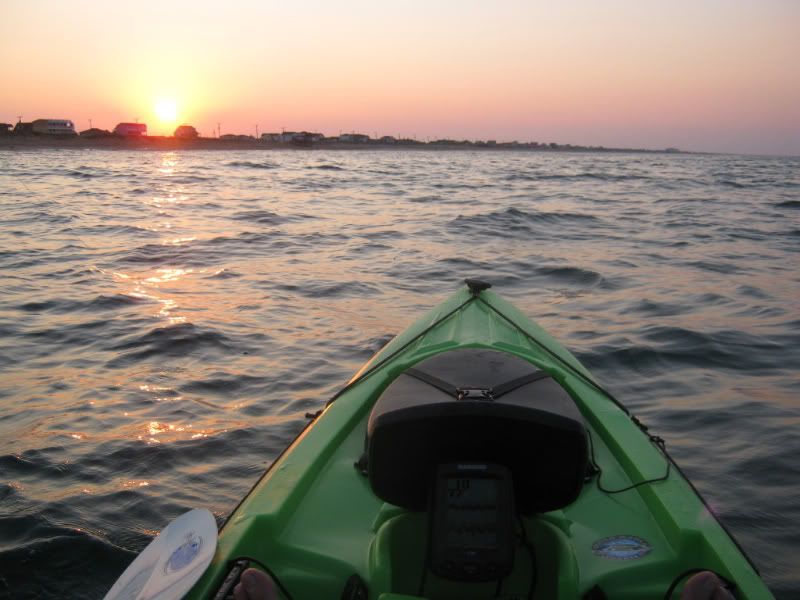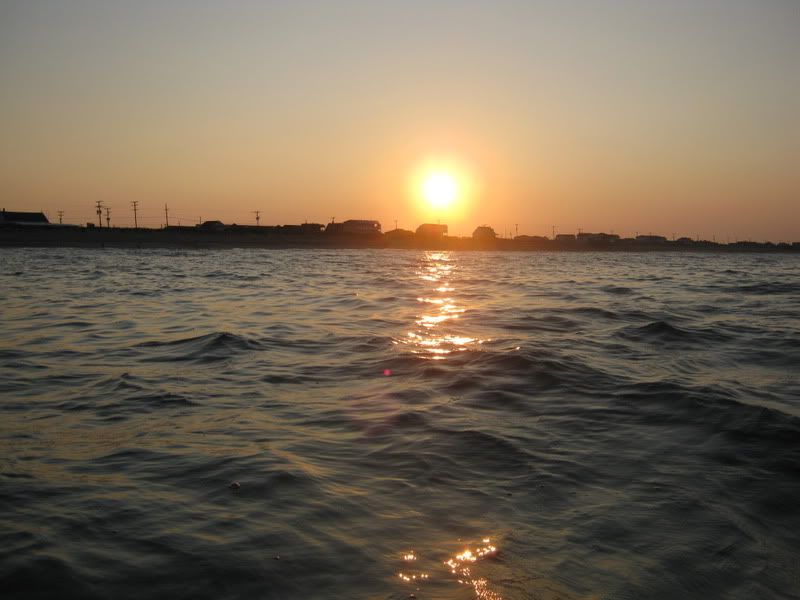 Once you kill a cow, you got to make a burger.
---
Posts: 382
Joined: Tue Apr 21, 2009 12:16 am
Location: Bridgewater, VA
sweet! sometimes just paddling around is even better than fishing.
Bradley

"Spend it while you can, money's contraband, you can't take it with you when you go" ~ Jimmy Buffett
---
Where is the surf?
Beautiful out there.
Jeff G
Generally found under a bridge somewhere.
---
Posts: 39
Joined: Mon Mar 29, 2010 1:02 pm
Location: Buchanan,VA
Beautiful evening! Question about your Trident. Which one do you have? I have the 11 and I think it takes in a little too much water around the center hatch, which is rather large on the Trident 11. Found this out Friday when I rolled it in a rapid for the first time. Got it corraled in about a minute, but took in at least a couple of gallons of water in this amount of time. I'm thinking about buying some gasket material from an auto parts store and trying to get a better seal. I also found another use for the float on the anchor line. The line wraps around your rods when you turn upside down, and the float keeps them just under the surface so you don't need to go snorkling to find your gear.
Jim C
You don't need a weatherman to know which way the wind blows.
---
Who is online
Users browsing this forum: No registered users and 2 guests