Found some pullage today but realy had to work for it. Beutiful day on the water. Not to hot. Battled an incoming tide for the most part. Love my rudder. Scraped up 4 croaker and 2 flounder. Beats the skunk I have had for quite some time. Saw several schools of small puppy drum but they were very busy and on the move. Will post pics later. Have to learn how to transfer them from my new phone.
Once you kill a cow, you got to make a burger.
---
Posts: 382
Joined: Tue Apr 21, 2009 12:16 am
Location: Bridgewater, VA
awesome tracy. glad you finally found some pullage. hopefully those pups will decide to eat before the 4th
Bradley

"Spend it while you can, money's contraband, you can't take it with you when you go" ~ Jimmy Buffett
---
Was this with the 8wt on the boat?

If not it proves my point. That rod is cursed.

Glad you found something.
Jeff G
Generally found under a bridge somewhere.
---
Thanks for the report. You can just send the pics to your email from the phone that way the pics are waiting for you when you get home!
---
Thanks KO I was having problems with that. Think I will stick with digital camera from now on. Just wanted to see how the new cell would do.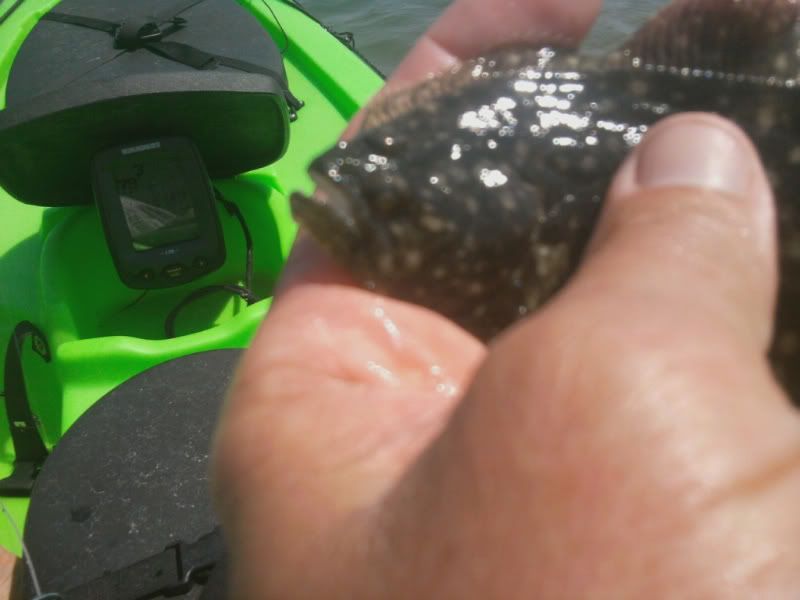 If my new honey hole is full of these small fish then sooner or later something bigger will cruise through. I hope!
Once you kill a cow, you got to make a burger.
---
Who is online
Users browsing this forum: No registered users and 1 guest