A coastie buddy is moving to Hawaii. Sux to be him
He has a Ocean Kayak frenzy for sale that he has outfitted for fishing. He is asking $300 for it. Light Blue in color. It does well in sound and ocean as I have fished with him alot. PM me if anyone is intersted.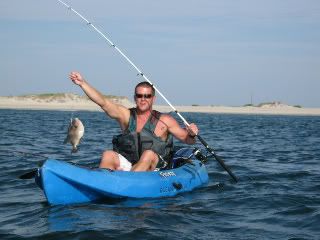 Once you kill a cow, you got to make a burger.
---
Who is online
Users browsing this forum: No registered users and 1 guest