The last 2 days have been good and bad...
good: yesterday got a real nice trout on a black over orange clouser..Brian's invention!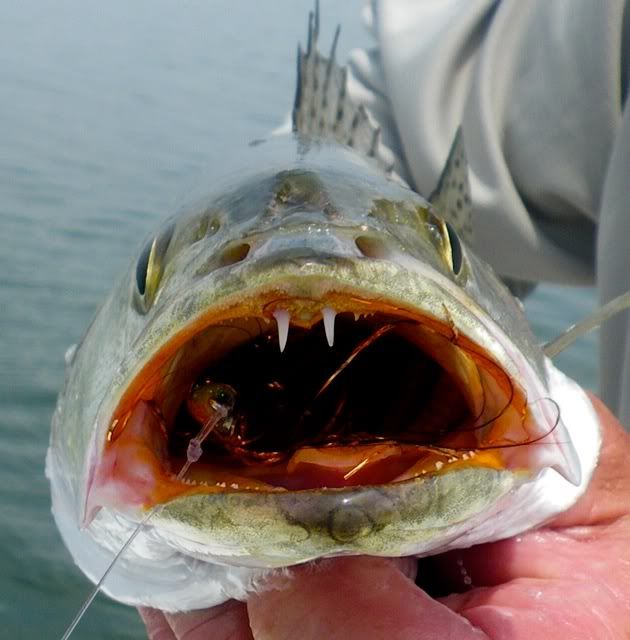 It was caught here..just a bit north of the AR 1 mile north of Frisco..
for Tracy..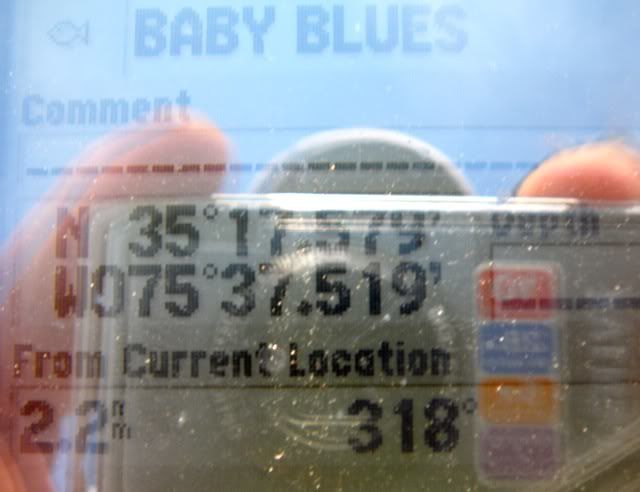 Today...we went to the number 2 marker area between Buxton and Avon
Tracy..here is the spot: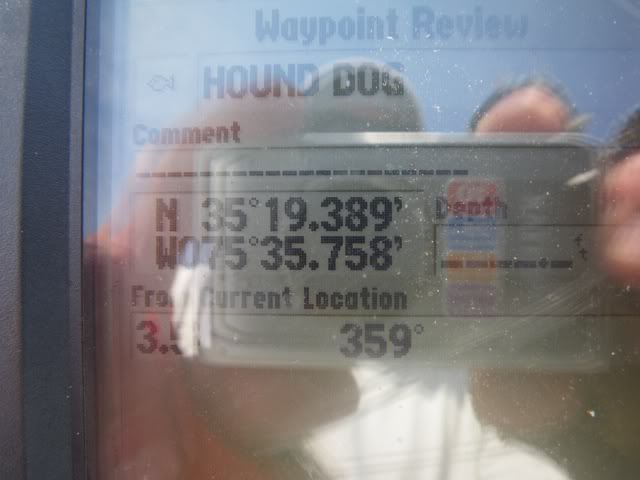 now if I saw you as you returned in your Yak today..after a 2 hour paddle...you would still punch me for sending you out there!!! 2 days ago we caught 10 trout, the largest being 19"...today one trout around 13":
but this massive local resident..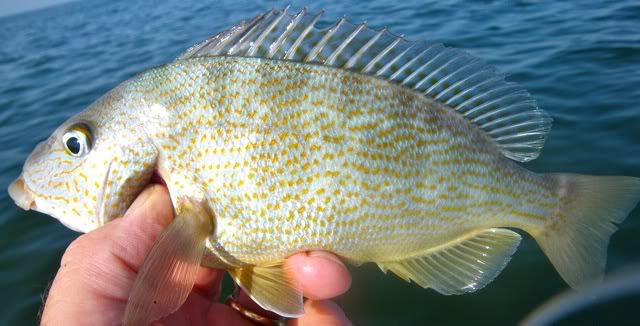 plus a ton of pin fish..
Oh well...the day is till a nice day
expelled by el Compressor
Emerson
---
nice pig fish
growing old ain't for sissies
Pure-T-Mommicked
---
Thanks Emerson! Thats a real gator! Cant wait to get out there.
Once you kill a cow, you got to make a burger.
---
Posts: 1521
Joined: Tue Apr 14, 2009 2:05 pm
Location: Johnny Madert ---- St. Michaels, MD
Taking spot-burning to a new level. Maptech, then move the cursor till the coord's line up.
---
How far are those from the nearest launch? 2 miles or so?
BTW thats some high quality spot burning there, both coordinates
and
"
X
" on a map
Jeff G
Generally found under a bridge somewhere.
---
waht kind of numbers are those on your machine?? they ain't even close to the ones on mine. Mine start with 2 on the top and 4 on the bottom---must be some new dangled math
growing old ain't for sissies
Pure-T-Mommicked
---
I think that it is called Saxon Math
---
Hey Em,
Sorry I missed you guys this time around. That is beautiful speck!
---
Jeff Im going to try it friday if conditions permit. I can handle 2 miles. No biggy till the wind picks up. Whaler13 thanks for doing my homework before I got off work.
Once you kill a cow, you got to make a burger.
---
Let us in on what you do......BTW,"spotburning" ain't cool......but ya gotta get there ,and know what to do when ya get there,to burn it.Not everybody can do that.Nice "bait's eye view" on that speck there,Emerson!
"Be the fish."
---
Who is online
Users browsing this forum: No registered users and 2 guests